It's time for Snippet Sunday Summer's over soon, right? With all the fires blowing smoke into the air, we've had dreadfully hot days in Cheyenne. 90+ F and the sunlight is orange. Not fun for people without AC. We've been hiding inside a lot. Sending blessings to all the firefighters out there battling the blazes in CA, CO, and WY.
In happier news, I started writing a serial email story once a week back in 2000. In 2015, I published the first section of this tale, The Ivory Road: A Walk in the Sand, as a re-edited story. It's the first story in a serial set of four. I'm working on #3 now.
I'm showcasing A WALK IN THE SAND and it's already out where you can grab a copy. It's only in ebook until I get the other two sections done. You can get caught up with earlier snippets HERE, HERE, HERE, HERE, HERE and HERE. In this snippet, Iliana is done with Crowe's gameplaying and she takes off for the gray horse when he's distracted. Crowe is the first one to speak.
~~~~~~
"By all the Gods!" he shouted in frustration at her back.
"I told you women were faithless."
Ahmad's voice made her fury burn brighter, but she'd dealt with trolls in Hollywood. This guy was only a run-of-the-mill heckler. The gray horse lengthened its strides as they passed the edge of the oasis, and she did her best to ignore the corpse, still lying in the glaring sun. If it really is a dead body and not a dummy.
She stopped the horse and tried to decide which way to go. All directions looked pretty much the same. Well done, now you're out here alone with no idea which direction is west. At least she now had a horse. Iliana glanced down to the sand below to try to determine which way their shadow pointed. She frowned. Had she gotten here in the morning or afternoon?
"I don't think he's accustomed to being spoken to like that."
 She froze and looked around. No one stood near her. She sat alone on the horse.
The horse huffed an indignant sigh and turned his head to eye her.
Iliana swallowed hard. "Did you say something?"
"Yes, I said, I don't think he's accustomed to being spoken to like that."
The voice echoed in her ears, but the horse's lips had remained still. That's it. I've gotten sunstroke. "I'm going crazy."
"That remains to be seen, but we're still having this conversation anyway." The gray snorted and tossed his head.
"Is this some sort of cosmic joke? Horses can't talk." She snapped her mouth shut and shook her head. "And now I'm arguing with an animal."
 "Only because you can't seem to accept I can speak, and well enough for you to understand, young lady."
~~~~~~~
She's gonna need a whole tribe of psychiatrists after this. 😉 There are several great authors on the Weekend Writer Warriors list, the Snippet Sunday Facebook group, and the Rainbow Snippets Facebook group. A few of my favorites are, P.T. Wyant, Karen Michelle Nutt, Veronica Scott, Jessica Subject, Karysa Faire, and Iris Blobel.
Here's the blurb for A WALK IN THE SAND: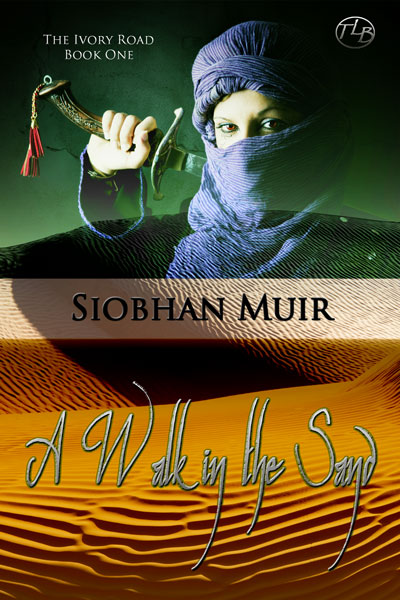 The adventure of Ivory's lifetime might just be the death of her…
When it comes to make believe, A-list actress Ivory is a professional. But when a desert hike takes her across a dimensional rift, her real-life self, Iliana Rory, must separate fantasy from reality. The man she swears is the costar in her next movie might share the same surname and appearance, but there are no sets in this Mr. Crowe's world, no props, and no director to yell "cut" before blood is spilled.

With a fortune in stolen treasure and the forces of the Knalish army hot on their trail, Brandon Crowe and his partner, Ahmad, must cross a desert neither of them knows well. Mistaken for their guide, Iliana seizes any chance to stay ahead of the army and survive in this new world.

Adventure straight out of a Hollywood blockbuster might be on Iliana's bucket-list, but she never dreamed there'd be the real possibility of death when the end credits roll. A Walk in the Sand is the first story in the four part serial recounting Iliana's journey along the Ivory Road.