Good morning! Welcome back to another day of beautiful men. I love doing this. And I can because it's my blog and my rules. Aw yeah, hot men ahead.
It's the end of May, Memorial Day is coming soon, and school is almost out! Yay! LOL I'm as happy as my kids because that means I don't have to hound them to get their work done, and this fall they go back to in-person school. Thank goodness.
This week, the hot Teddy Bear Hero is a ginger man and he's beautiful in his kilt. Very Jamie Frazier, if you're an Outlander fan. But he's not taking any of your foolishness and wants you to finish your work so y'all can play. Listen to the man. Playing will be delightful. 😉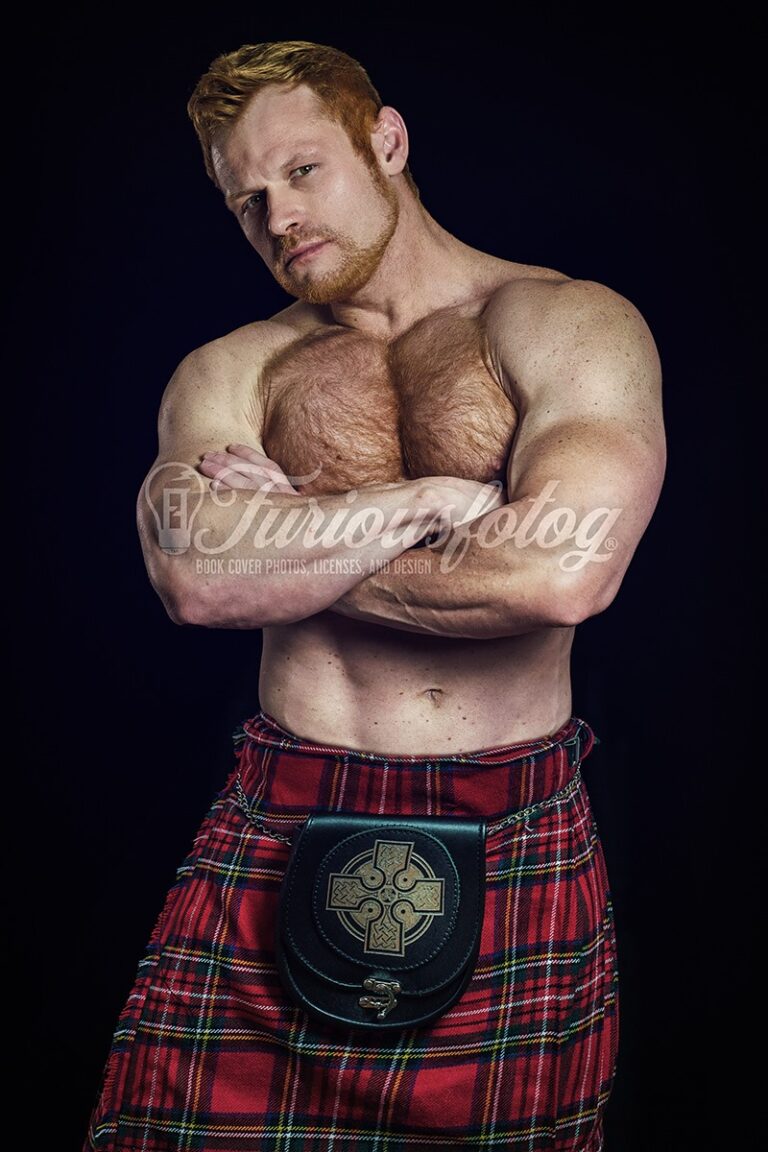 Meet Caylan Hughes. He's a model for FURIOUS FOTOG and he's very popular. Caylan is available for romance cover images of all types. I've seen him as a firefighter, a country boy, a hot Scot, a bad boy, a biker, and a businessman. You can get this teddy bear (with a full beard too!) in all sorts of settings. You should definitely check him out.
What does the ginger bring to mind for you?
Thanks to Golden Czermak of Furious Fotog for the permission to share this image with all y'all. Happy Tattoo & Teddy Bear Tuesday!