It's time for Snippet Sunday and I'm ready for the spring warmth to come back. We dropped back into the 40s F and I'm not thrilled. But it's my brother's birthday today, so I have something to celebrate.
Because it's the month of Beltane, I thought I'd showcase CLOUDBURST COFFEE & SPA, the companion tale to THE BELTANE WITCH. Both occur around May Day and there's a sequel to them coming in October this year, THE SAMHAIN SOLDIER (cover reveal soon).
In this snippet, we're in Moira Callahan's POV and she's just encountered Aiden, her long lost love. It's a little longer than usual to get the full impact of her frustration.
~~~~~~
He met her eyes boldly, shocking her again. "Hello, Moira."
"Aren't you cold?" Not her brightest comeback, but his reappearance, naked, combined with his confidence threw her off balance.
"It definitely gives a whole new meaning to chilling out." He chuckled. "What brings you out here to the old Durango Mine?"
"I found your truck." Moira waved back the way she'd come. "Are you okay?"
"I'm fine. Are you? You seem a little flustered."
Understatement of the year. "Uh, yeah, okay. Right. Okay."
He laughed, a sound remarkably lighthearted and rich, and excited joy filled her chest. She had the unreasoning need to hear that sound more often. "Are you sure? You sound undecided."
Moira shook her head. "What are you doing here?"
He raised his eyebrows as he sat to tie his boots. "Taking a bath. It's been a long road to get here."
Heat suffused her cheeks and she shrugged. "Sorry. That came out wrong. I'm just really surprised to see you. It's been a while and I haven't heard from you, and now you're here." She frowned. "Why is that?"
"That I'm here?"
"That I haven't heard from you in all this time."
He dropped his gaze to his laces. "I went to college."
Moira snorted. "Where? In a remote village in the Amazon where they don't have computers, cell phones, or telegraph machines?"
He huffed a laugh, but his shoulders tightened and he didn't look up. "I'd forgotten your sarcasm. You've gotten better at it."
"I have five brothers. It was self-defense." But hurt and anger roiled in her gut. "Seriously, Aiden. Why didn't you write or call or hell, even find me on some social media sites? It's not like I got married and my name changed."
She wanted a good explanation. He'd been Shanghaied to serve in a foreign military unit or joined a biker gang. Maybe he'd fallen into a religious cult or drafted into a secret assassin organization that didn't allow for outside contact. Anything but he just didn't think her worth the effort to connect.
~~~~~~~
I'd totally have the same questions. 😉 There are several great authors on the Weekend Writer Warriors list, the Snippet Sunday Facebook group, and the Rainbow Snippets Facebook group. A few of my favorites are, P.T. Wyant, Karen Michelle Nutt, Veronica Scott, Jessica Subject, Kathy Griffith Karysa Faire, and Iris Blobel.
Here's the blurb for CLOUDBURST COFFEE & SPA: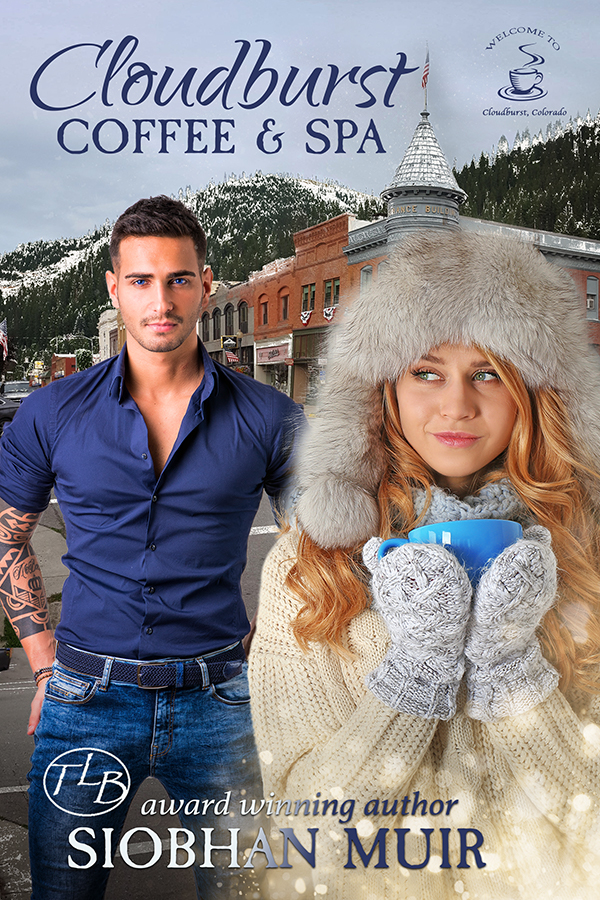 Moira Callahan knows a thing or two about fresh starts. Second chances are a different story…
As an empath synced into the energies of spaces around her, Moira always understood what people needed, and tried to provide. But after escaping an abusive D/s relationship, she's ready to make her own rules as the owner of the Cloudburst Coffee & Spa. Life is good. Until her first love shows up in town seeking his second chance.
Aiden Westmorland escaped Cloudburst to learn to control his sexual needs, but he left behind the one woman who calmed his statistical empathic abilities. Now he has a chance to rekindle the fire they'd shared as teenagers, with the flavor of BDSM. But earning the trust of an emotionally scarred woman after his long radio silence is easier said than done.
When Moira's past comes to Cloudburst, threatening the life she's fought to rebuild, Aiden insists she go to the police. But her former Dom has a past of his own, and he isn't willing to let go so easily this time….