It's time for Snippet Sunday and I'm ready for the spring warmth. The warmer weather is playing coy in Wyoming and I haven't packed away my winter clothes yet. Darnit.
Because it's the month of Beltane, I thought I'd showcase CLOUDBURST COFFEE & SPA, the companion tale to THE BELTANE WITCH. Both occur around May Day and there's a sequel to them coming in October this year, THE SAMHAIN SOLDIER (cover reveal soon).
In this snippet, we're in Moira Callahan's POV and she's just helped Aiden get his truck out of the mud.
~~~~~~
He laughed. "That must be it. See you around five."
She patted his door and headed for her own Jeep as he backed down the snowy dirt road. Friends are good. Less heartache, less attachment, and she could learn about him as the man he was now, not what she thought she remembered. It's been a long time and we've both changed.
Moira climbed through the wire of the fence and unlocked her Jeep. She didn't know what had kept Aiden from meeting people's eyes, but she'd recognized his defense mechanism. She'd had to shut down her own abilities when in the bigger cities, drowning them out with alcohol first, then too much food, and eventually hard-core sex. She didn't go for pain, but she liked bondage and the power exchange of BDSM.
Yeah, until my Dom got off on spanking me so hard it left bruises and he couldn't hear the safeword. It was her hard-limit and she'd broken up with Lenny Corsica the next day.
Black panic rose in her chest at the thought of him. She clamped her hands to the steering wheel and shut her eyes in an effort to hold it off. He has no power over me. He has no power over me.
The mantra helped push back the dark hole ready to suck her down into the depths of despair. Lenny had scoffed at her reasons for walking away and told her she'd be back in a few days when she needed her fix.
Moira swallowed against angry tears. He'd almost been right. But she'd gotten her shit together, quit her job, and moved back to the quiet mountain atmosphere of Cloudburst.
Yeah, ran home to mama, so to speak.
She took deep breaths, calming her racing heart and the swelling shame. "I'm happier here. Stronger. Safer."
~~~~~~~
And she should be, even with Aiden around. 😉 There are several great authors on the Weekend Writer Warriors list, the Snippet Sunday Facebook group, and the Rainbow Snippets Facebook group. A few of my favorites are, P.T. Wyant, Karen Michelle Nutt, Veronica Scott, Jessica Subject, Kathy Griffith Karysa Faire, and Iris Blobel.
Here's the blurb for CLOUDBURST COFFEE & SPA: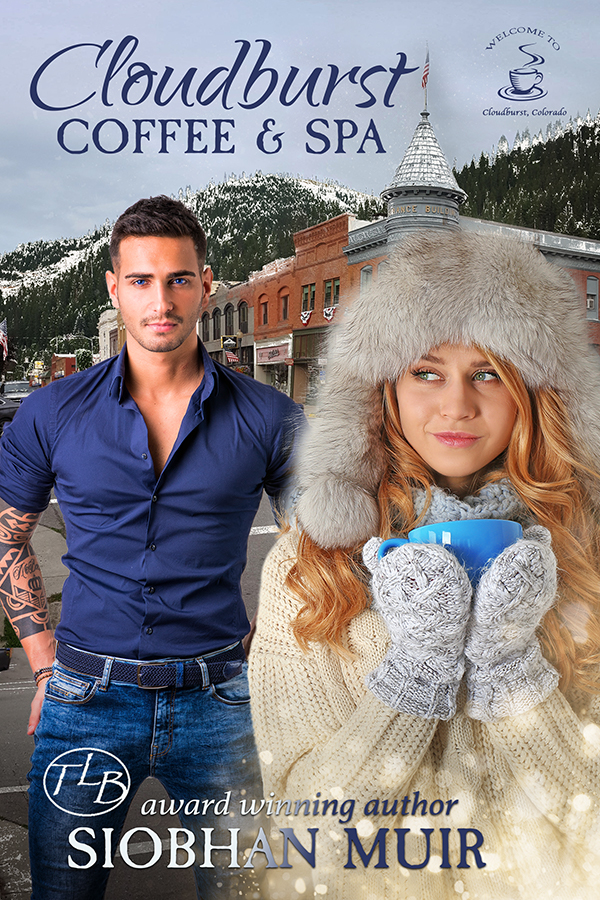 Moira Callahan knows a thing or two about fresh starts. Second chances are a different story…
As an empath synced into the energies of spaces around her, Moira always understood what people needed, and tried to provide. But after escaping an abusive D/s relationship, she's ready to make her own rules as the owner of the Cloudburst Coffee & Spa. Life is good. Until her first love shows up in town seeking his second chance.
Aiden Westmorland escaped Cloudburst to learn to control his sexual needs, but he left behind the one woman who calmed his statistical empathic abilities. Now he has a chance to rekindle the fire they'd shared as teenagers, with the flavor of BDSM. But earning the trust of an emotionally scarred woman after his long radio silence is easier said than done.
When Moira's past comes to Cloudburst, threatening the life she's fought to rebuild, Aiden insists she go to the police. But her former Dom has a past of his own, and he isn't willing to let go so easily this time….