Good morning! It's another glorious Tuesday and a good time to enjoy a few hot men. Well, one in particular to start.
I was all excited for spring and warm weather, and Wyoming pretty much said, "made you look!" We're back to cold temps, gray skies, and the heat still one. Thank goodness I got my garden planted and my lawn mowed. I wouldn't be surprised if it snowed given how the year is going.
This week, the hot man has the best of both worlds, he's a tattooed teddy bear. My favorite. And he's happy to share his ink with you.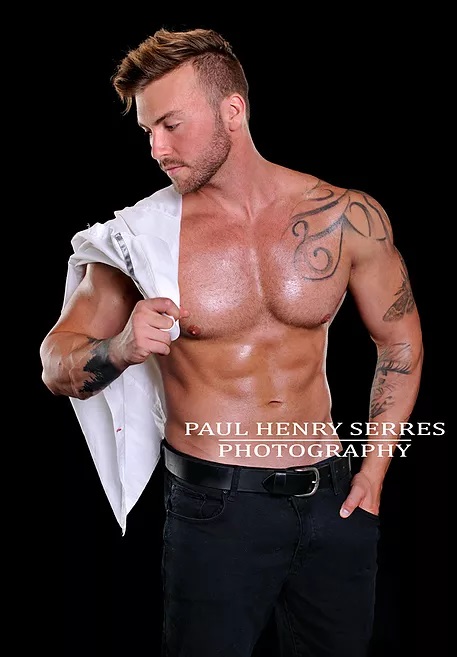 Meet Tristan P. He's one of PAUL HENRY SERRES PHOTOGRAPHY's models and he makes a great bad boy, military, hitman, or billionaire hero. Tristan is available for romance cover images to fit your taste.
I'm sure he's good with numbers, and any number of other things. 😉
Thanks to Paul Henry Serres Photography for the permission to share this image with all y'all. Happy Tattoo & Teddy Bear Tuesday!