It's time for the winter holidays like Solstice, Yule, Hanukkah, Christmas and we have just the thing to get you into the mood. This year, Ever Addams is hosting the Tipsy Santa flash fiction challenge. #TS2019.
WRITERS: Be sure to check out the challenge and add your story for a chance to win ($10 Amazon card for 1st place, $5 for 2nd).
This year, we offered four holiday cocktail prompts from to set the mood. You can read about mine here: Shochu and Bailey's White Christmas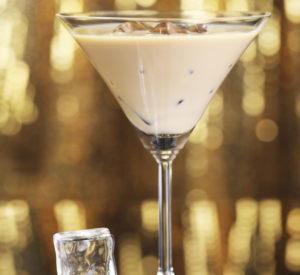 Flint
I didn't like Rochelle spending any time alone with Earl Creighton, but I really didn't want her around him when Karma's machinations came to pass. I'd given her a couple of Life Years™ to make sure this would be a very scary Yule for him and not one he'd soon forget. But I didn't want Rochelle to get caught in the crossfire.
Plus, Loki had demanded another holiday party in celebration the Solstice and tonight I felt fairly festive. As long as Rochelle was with me. This would be the first time I introduced her to the rest of the Club. And she'd know right away who was human and who was Elder Races.
The snow had let up and the night sat at a warm 28 degrees. Not bad with the cloud cover. It also meant the roads were pretty clear from what little sun had come through during the day. We made great time to the club's compound and Rochelle gasped as we came down the hill to the entrance.
"Good glory, that's a lot of lights."
The compound blazed like a fireworks display without all the explosions, though no lack of sound. Every cabin had been festooned with lights along the rooflines and even the barracks and the Barn had been decked out. More light ropes had been wound along the tops of the chain-link fence around the perimeter and the Club House had a glowing ropes around each window.
Damn, the grounds crew's been busy.
When we pulled through the gates under the stoic gaze of Quan-Yin, my security partner and Foo-Dog shifter, she gave us a nod and a hand signal to be careful.
What does she mean with that?
I found out soon enough as the yard was full of people in various states of inebriation and dress. I hissed as a damn near ran over one of my brothers wearing a Rudolph the Red-nosed Reindeer costume with a honey riding his back. I jerked the handlebars and missed them, barely, and picked my way through the partygoers to the Barn. Music filled the yard from the Club House, playing Grandma Got Run Over by a Reindeer.
We parked and Rochelle dismounted, but didn't venture far. Instead, she took in the festivities with a sexy half-smile on her face. I secured my bike and stopped beside her.
"You okay?" I signed with one hand as I touched her shoulder.
She nodded. "Yeah. This is one helluva Solstice celebration. Is it always like this?"
I shrugged and kept my hands in the light. "Pretty much, though this year we have more to celebrate. A couple of our members found their…" I stumbled over the word to accurately describe Numbers and Marshal. "Significant Other" sounded so impersonal, but Numbers wasn't Scott Free's mate – I'd learned humans didn't mate like the Elder Races.
"Long-term Lovers?"
That was as good a description as any so I nodded.
"That's a great reason to celebrate." She sounded wistful and I wanted to tell her she was my long-term lover, but it didn't seem the right time.
And timing is everything.
"Let's go get something to drink." I waved at the Club House and we wove our way through the melee of drunk bikers and honeys.
The moment we stepped in the door, Samurai stopped us, wearing a wizard's hat with the tip folded over. While he was always stoic, tonight a spark of amusement glinted in his eyes.
"None shall pass…without trying my Shochu and Bailey's White Christmas." He thrust a pint glass into Rochelle's hands with a white concoction that smelled like sugar, cream, and misadventures.
She gave Sam a half smile and sipped the drink, her eyes widening as it hit her tongue.
"Oh, that's very good." She offered the glass to me. "Have some, Flint."
I shook my head. "I'm working."
Sam's gaze fastened on me with a challenge. "None shall pass without a taste."
I narrowed my eyes and he cracked a rare smile.
"It's the price of entry."
I shook my head but sipped the frou-frou drink. It was surprisingly good with just enough kick to make anyone happy quick, particularly humans. Sam bowed with amused reverence and nodded.
"Thank you, Flint. You've made my night. You may pass."
We entered, but I found out later that Viper, Torch and Attila had bet Sam I wouldn't try his drink. The loser of the bet got a full week of snow shoveling the yard. Lucky them!
750 ineligible #ConcreteAngelsMC words / © 2019 Siobhan Muir