Good morning! It's another glorious Tuesday and a good time to enjoy a few hot men. Well, one in particular to start.
How are y'all holding up? It's been a whole year since we started 2021 and I heard the new year wasn't great for folks. I took the time to clean my office (I found the floor!) and start getting ready for my authorversary next month (ten years!). The office feels better and I'm ready to tackle my goals for the year.
This week, the hot man is a lovely teddy bear, but no ink. That's okay. The hairy chest makes up for it.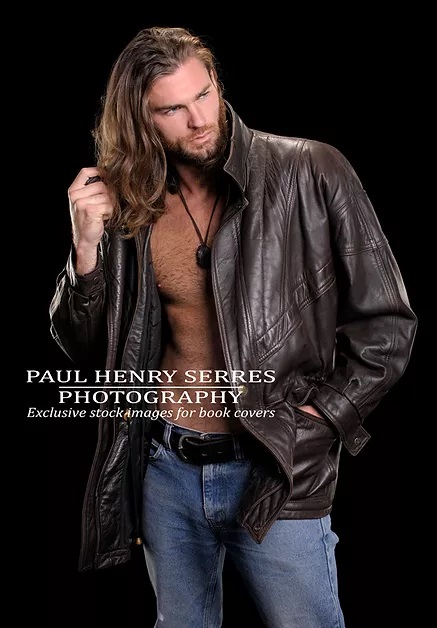 Meet Will T. He's one of PAUL HENRY SERRES PHOTOGRAPHY's models and he's one of my favorites. Why? Look at that face and that chest! *happy sigh* Will makes a great cowboy, professor, bad boy, hitman or billionaire hero. Will is available for romance cover images to fit your taste, and he'll be one of my bikers very soon.
Doesn't he look like a secret agent in this image?
Thanks to Paul Henry Serres Photography for the permission to share this image with all y'all. Happy Tattoo & Teddy Bear Tuesday!