Good morning! It's the week before Christmas and that means the stress level is probably high. It's time to take a break and drool – er, smile. 😉
This week, the hot man has the ink and the smirk. And that just makes me want to smile back at him.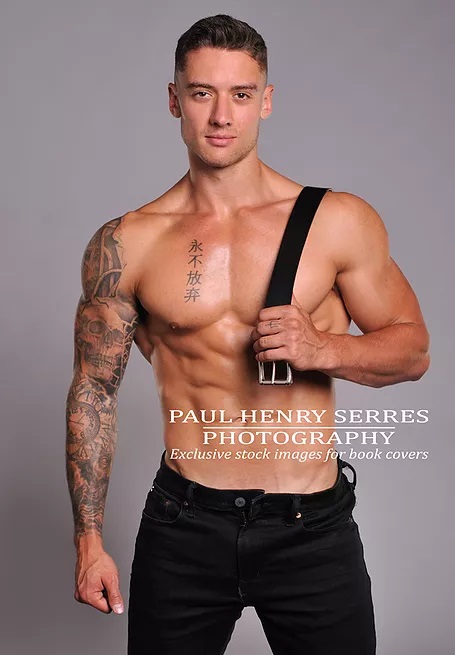 It's Yuletide – did you enjoy the solistice? Now it's time for Christmas, Kwanzaa, New Year's, and Hogmanay. How are you celebrating? We will have fish on Christmas Eve, ham on Christmas Day, and just enjoy leftovers for the rest of the year. I'm looking forward to the feasts. I'd definitely celebrate this with this guy.
Meet Tristan P. He's one of PAUL HENRY SERRES PHOTOGRAPHY's models (and one of my favorites) and he makes a great cowboy, a bad boy, or a sailor hero. Tristan is available for romance cover images of all kinds.
What kind of hero would he be perfect for in your opinion?
Thanks to Paul Henry Serres Photography for the permission to share this image with all y'all. Happy Tattoo & Teddy Bear Tuesday!