Good morning! Welcome back to another day of beautiful men. I love doing this. And I can because it's my blog and my rules. Aw yeah, hot man ahead.
Well, it's June and that means the summer has started for the kids. It's good because I don't have to drive them to school each morning and we can kinda get up when we want to – more important for the Muirlettes than it is for me, lol. But I like the more relaxed mornings. Speaking of relaxed… Let's get started, shall we?
This week, the hot Tattooed Hero is all tattoo and very little teddy bear beyond his beard, but he's here to remind ye of the Highland Games that are sproutin' all over the US in summer (the Las Vegas Highland Games were in April because it's warm there, lol). Let's see if he's good at the hammer throw or the caber toss, aye?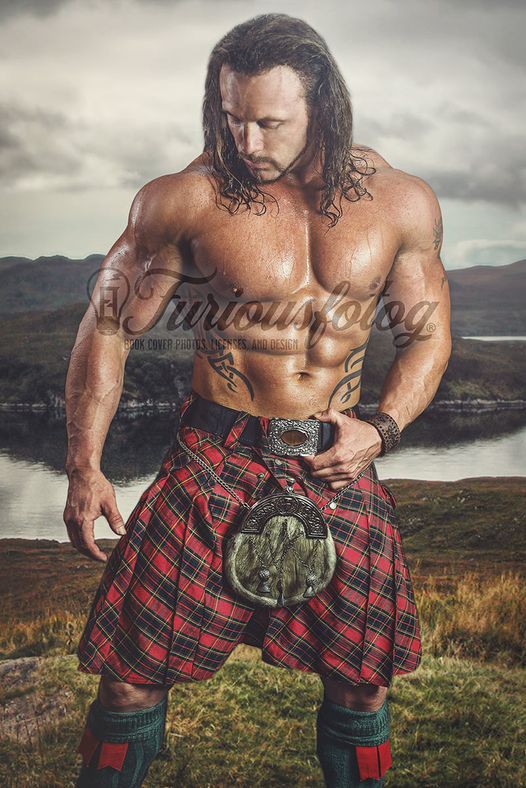 Meet Sebastian James. He's a model for FURIOUS FOTOG and he looks damn good in a kilt. He probably looks damn good without it, too, but we work with what we have. 😉 Sebastian is available for romance cover images of all types. I've seen him as an MMA fighter, a bad boy, cowboy, sports player, and of course, the Highlander. You can get this tattooed hot man in all sorts of settings. You should definitely check him out.
He'll be on one of my covers, I just have to write the story for him (Hint: it will be in the Sirens series)
Thanks to Golden Czermak of Furious Fotog for the permission to share this image with all y'all. Happy Tattoo & Teddy Bear Tuesday!