Good morning! Welcome back to another day of beautiful men. I love doing this. And I can because it's my blog and my rules. Aw yeah, hot man ahead.
It's almost Halloween so the days are still pleasant but the nights are cold. We turned on the heat and I've dug out the electric blanket. The cat's pretty happy about that, too.
But let's get started with the real heat, shall we?
This week, the hot Tattooed Hero the best of both worlds, plus he's a silver fox to rev up your week. I'm all for that.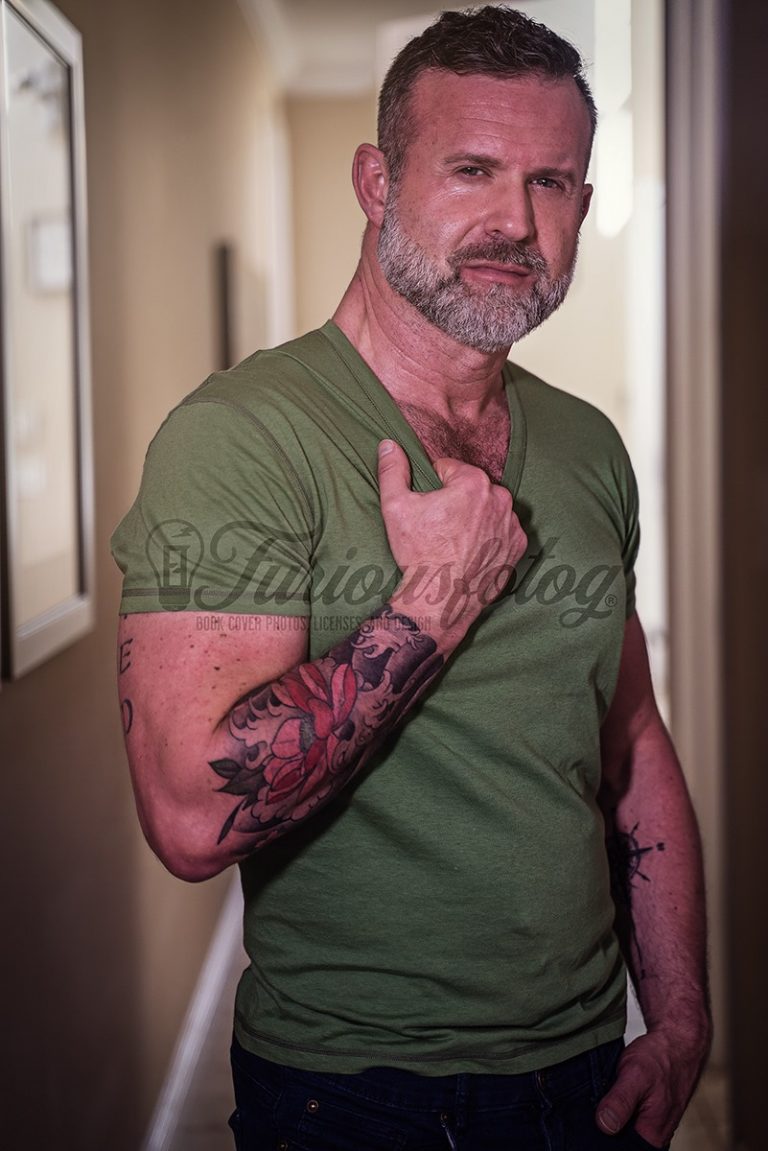 Meet Kevin Davis. He's a model for FURIOUS FOTOG and he's one of Golden's older models. He's also a very nice guy online. Kevin is available for romance cover images of all types. I've seen him as a biker, a bad boy, rock star, a Highlander, a cowboy, and sexy Santa. You can get this tattooed hot man in all sorts of settings. You should definitely check him out.
Nothing like a hot, experienced man waitin' for you.
Thanks to Golden Czermak of Furious Fotog for the permission to share this image with all y'all. Happy Tattoo & Teddy Bear Tuesday!