Good morning! It's another glorious Tuesday and a good time to enjoy a few hot men. Well, one in particular to start.
We've started school here in Cheyenne and the mornings are getting cold. Being at 6000 ft elevation means autumn starts showing up in August, but September really brings it. Time to start wearing flannel again.
This week, the hot man has the best of both worlds, he's a tattooed teddy bear. And he's wearing flannel to get ready for the weather change.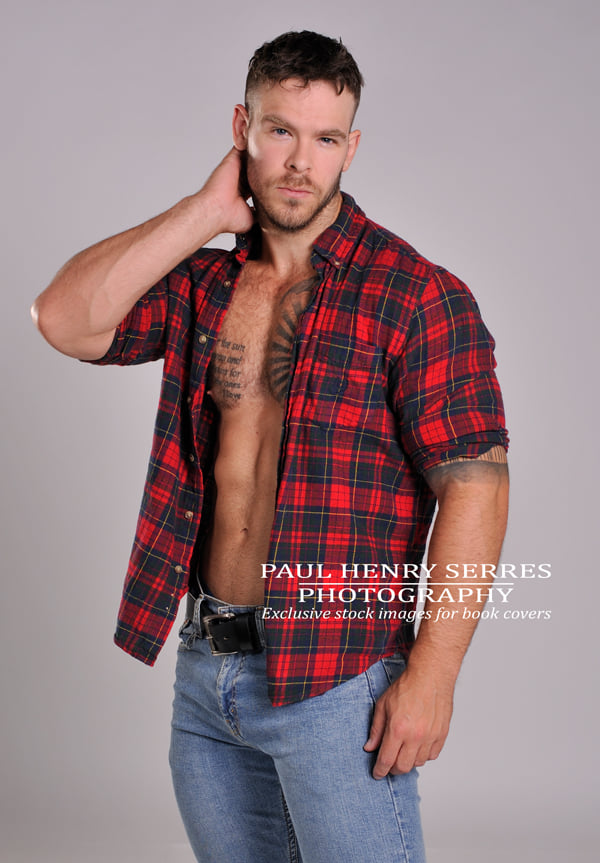 Meet Jesse F. He's one of PAUL HENRY SERRES PHOTOGRAPHY's models and he totally reminds me of Benedict Cumberbatch, doesn't he? Jesse makes a great bad boy, cowboy, outdoorsman or sports player hero. He's available for romance cover images to fit your taste.
Wouldn't you like to cuddle up with him in front of a fire?
Thanks to Paul Henry Serres Photography for the permission to share this image with all y'all. Happy Tattoo & Teddy Bear Tuesday!