Good morning! It's another glorious Tuesday and a good time to enjoy a few hot men. Well, one in particular to start.
My irises opened! I know, that seems like a strange thing to talk about on a hot guy post, but I LOVE irises and they smell surprisingly good. Plus they're really beautiful and come in a wide variety of colors and "flavors". Each one smells different and I like to catalog them but color and scent. But we're here for hot men so on we go.
This week, the hot man is a teddy bear with long hair. Mr. SM has long hair and a hairy chest, so I'm all in. Can you imagine running your hands through that long hair on this guy?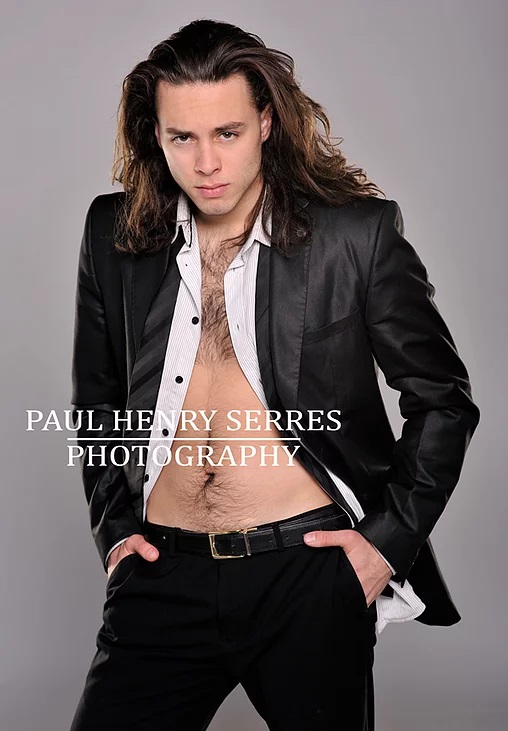 Meet Jacob DF. He's one of PAUL HENRY SERRES PHOTOGRAPHY's models and he makes a great bad boy, music exec, boy-next-door, or millionaire hero. Jacob is available for romance cover images to fit your taste.
I bet he'd escort you to a swanky uptown party of your choice. Maybe the Met Gala?
Thanks to Paul Henry Serres Photography for the permission to share this image with all y'all. Happy Tattoo & Teddy Bear Tuesday!