Good morning! The end of the year is coming closer and I'm still working on my New Year's Intentions for the coming year. Time to find the good after this rough year behind us.
This week, the hot Tattooed Hero is mostly tattoo and a little bit teddy bear, but he's handsome, sexy, badass, and a renaissance man. With just a touch of silver. HAWT!!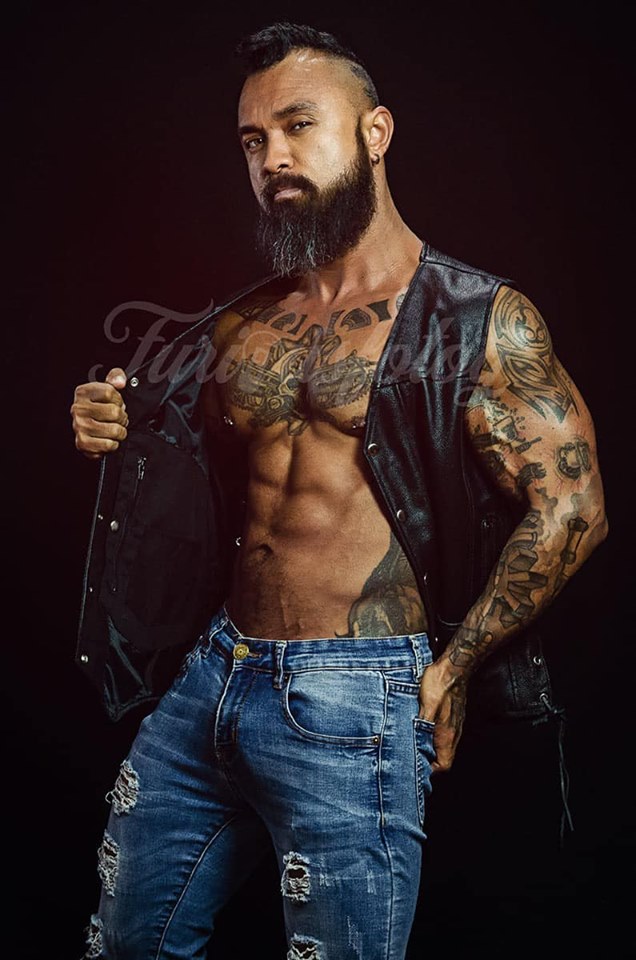 What is he a renaissance man? Because he's an author, a photographer, and a model – and those are just his skills in Romancelandia
Meet Golden Czermak. He's a model for FURIOUS FOTOG, but he's also the photographer who makes all these lovely images. I've seen him as a badass biker, a MMA fighter, and urban fantasy characters. He's available for romance cover images. Check him out.
Have you the need for a renaissance man?
Thanks to Golden Czermak of Furious Fotog for the permission to share this image with all y'all. Happy Tattoo & Teddy Bear Tuesday!