Good morning! Welcome back to another day of beautiful men. I love doing this. And I can because it's my blog and my rules. Aw yeah, hot men ahead.
So let's get started, shall we?
This week, the hot Tattooed Hero is all tattoo and very little teddy bear beyond his beard, but his expression gives the hint that there's more story to him than just that soulful gaze. I'm all for that.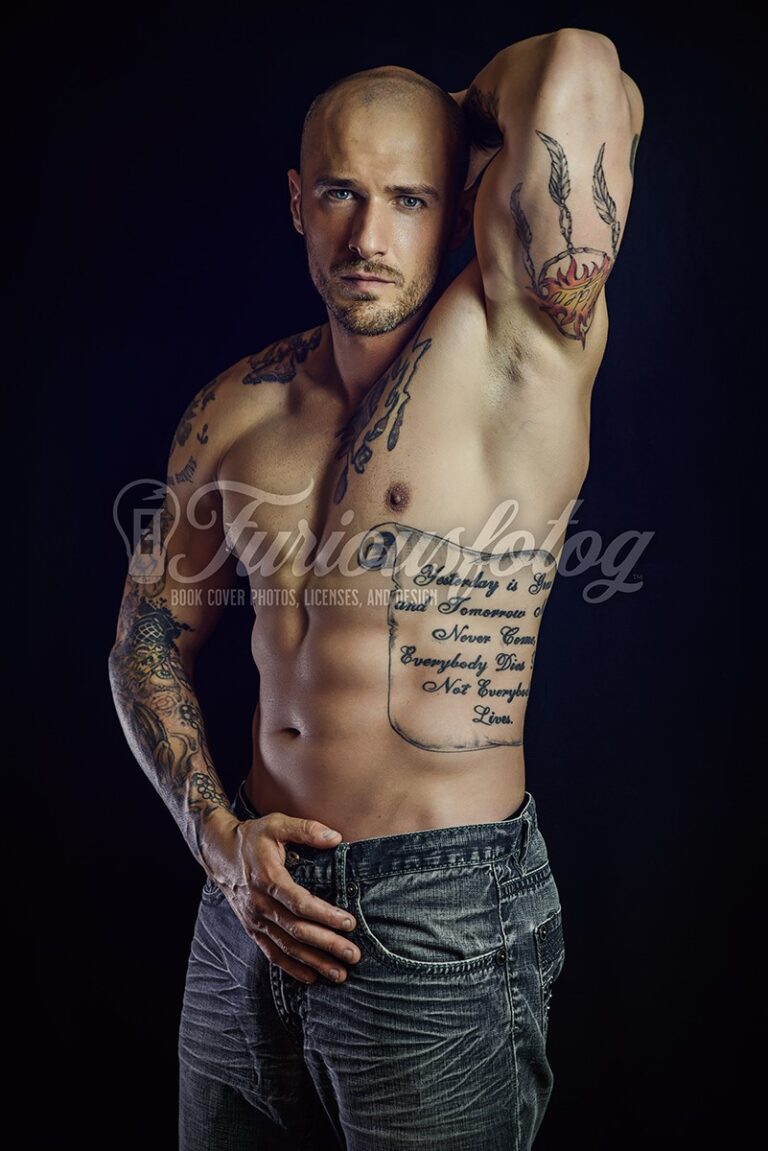 There are some days when you just want someone to look at you like you are the best thing in the world for them. I think it's why I write romance. To have that kind of love and connection is a treasure worth more than gold. This guy definitely has that look and he's not even smiling.
Meet Chris Boutot. He's a model for FURIOUS FOTOG and he's got the look of a damaged bad boy or a weathered saint. Chris is available for romance cover images of all types. You can get this tattooed hot man in all sorts of settings. You should definitely check him out.
What does his visage say to you?
Thanks to Golden Czermak of Furious Fotog for the permission to share this image with all y'all. Happy Tattoo & Teddy Bear Tuesday!