It's time for Snippet Sunday and it just happens to be Easter. A good time to sit back, eat some chocolate, and hunt for eggs. The witches in Cloudburst approve.
Since it's Easter and Beltane is right around the corner, I thought I'd showcase CLOUDBURST COFFEE & SPA, the companion tale to THE BELTANE WITCH. Both occur around May Day, which is coming up, and there's a sequel to them coming in October this year.
In this snippet, we're in  and he's come back to Cloudburst to reconnect to the woman he left behind. He just has to find her first.
~~~~~~
Aiden zipped up his jacket as the cold Cloudburst wind stole all the heat from his body. Damn, he'd forgotten how bitter it could be in the mountains of Colorado. His strides lengthened and he found himself standing beneath the overhang of the Cliffhanger Bar. Don't go inside. You're asking for trouble.
But he pushed the door open and sighed in relief as heat flooded over his chilled body. He shouldn't be there, not with all the animosity he'd experienced with Moira's family, but tonight he couldn't stay away. He settled on a stool at the bar.
"What can I get you?"
Aiden glanced up to take in the bartender and recognition dawned as quickly as the man's stats. Kieran Callahan, Moira's younger brother. Blood type AB positive, BMI twenty-two point four, life expectancy ninety-one point six years, ninety-four percent chance he will marry outside his profession.
Aiden dragged his eyes away from Kieran and focused on the handwritten menu on the wall. "I'll take a Powder Keg Stout."
"Comin' up." Kieran moved away and Aiden breathed a sigh of relief. He hadn't been recognized yet, but he'd changed a great deal. Hopefully, it'd keep him safe. At least for tonight.
Kieran set a glass and a chilled bottle on the bar in front of Aiden and gave him a neutral smile. Aiden didn't meet his gaze, but focused on the beer.
"How long you in town for, Westmorland?"
Aw, hell, that didn't take long.
"Dunno. Just got back in tonight to visit with family." Aiden took a swig from the bottle. "You got a problem, Callahan?"
"That depends."
"On?"
The younger man scanned the rest of the bar. When no one waved him down for anything, he turned his attention back to Aiden.
"On whether or not you're here to break my sister's heart again." 
~~~~~~~
Her brother's not makin' it easy for him. 😉 There are several great authors on the Weekend Writer Warriors list, the Snippet Sunday Facebook group, and the Rainbow Snippets Facebook group. A few of my favorites are, P.T. Wyant, Karen Michelle Nutt, Veronica Scott, Jessica Subject, Kathy Griffith Karysa Faire, and Iris Blobel.
Here's the blurb for DUDE WITH A COOL CAR: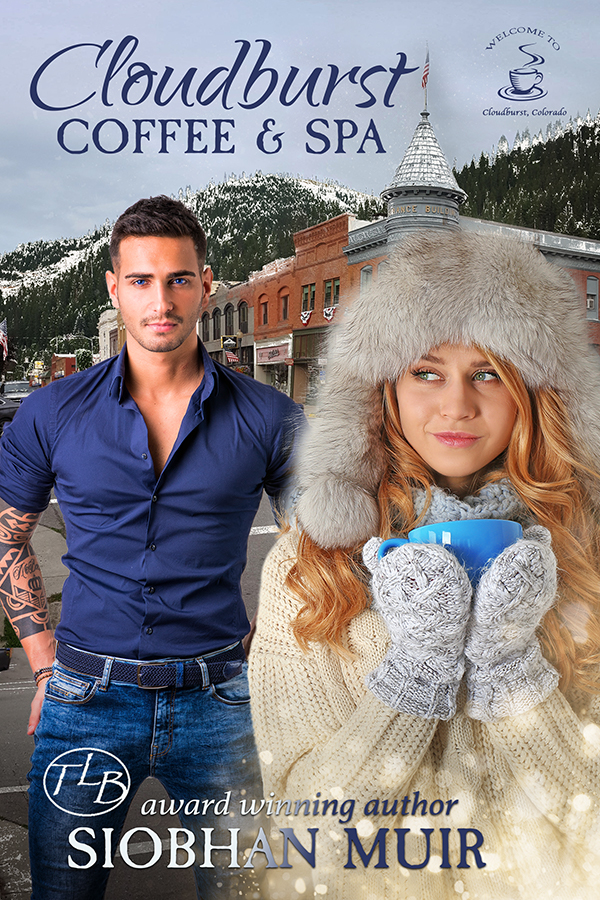 Moira Callahan knows a thing or two about fresh starts. Second chances are a different story…
As an empath synced into the energies of spaces around her, Moira always understood what people needed, and tried to provide. But after escaping an abusive D/s relationship, she's ready to make her own rules as the owner of the Cloudburst Coffee & Spa. Life is good. Until her first love shows up in town seeking his second chance.
Aiden Westmorland escaped Cloudburst to learn to control his sexual needs, but he left behind the one woman who calmed his statistical empathic abilities. Now he has a chance to rekindle the fire they'd shared as teenagers, with the flavor of BDSM. But earning the trust of an emotionally scarred woman after his long radio silence is easier said than done.
When Moira's past comes to Cloudburst, threatening the life she's fought to rebuild, Aiden insists she go to the police. But her former Dom has a past of his own, and he isn't willing to let go so easily this time….