If you know anything about me, you know I'm into spring cleaning – well, any season really, but just getting rid of excess stuff.
But I've also accumulated some really cool stuff. And books. And bags. So I thought I'd offer some of it to y'all as a big ole thank you for connecting with me online and around the interwebs.
I'm doing FIVE Mystery Date Giveaways, one a week for the next five weeks. It's a whole box worth of goodies, and there's at least one book in each box (hence the mystery date with the hero). So are you ready to play?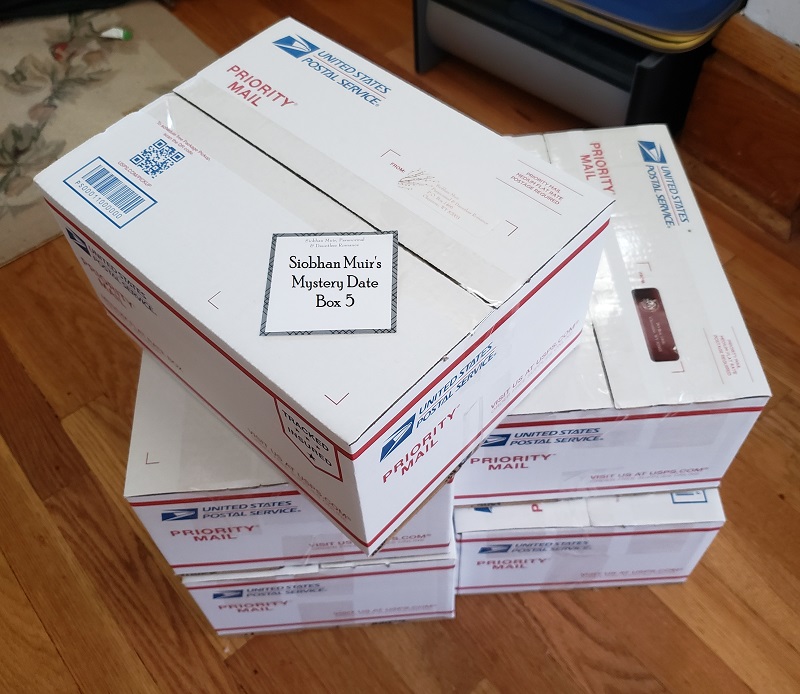 So what do you have to do to win the box?
Read and leave a review for A WALK IN THE SAND, The Ivory Road serial #1 on Amazon or Goodreads.
Buy or Wishlist OUTBACK DREAMS, The Ivory Road serial #2.
Tweet about the giveaway with this sample tweet: "Want to go on Mystery Date? Drop by @SiobhanMuir's blog and sign up for her #MysterDate #Giveaway. Get a little #romance, swag, and a #bookboyfriend all in one. Stop by and RT today! https://siobhanmuir.com/?p=1461"
Follow/friend Siobhan Muir on MeWe: https://mewe.com/i/siobhanmuir
Follow/Friend Siobhan Muir on Instagram: https://www.instagram.com/siobhan_muir/
Follow/Friend Siobhan Muir on EdenBooks.org: https://edenbooks.org/members/siobhan-muir/
Join Siobhan Muir's newsletter: newsletter
Leave a comment on this blog with an answer to this question: If you could go anywhere in this world or any other world, where would you go and why?
Now the Nitty Gritty:
The giveaway will go from Saturday to Friday, July 27 2019 – 11:59 PM Mountain Time US August 2 2019.
You must be 18 years or older to participate. Please void where prohibited.
You will have 48 hours from the winner's announcement to claim your prize. If not claimed, a new winner will be chosen.
Thank you all for joining me and good luck on your Mystery Date Giveaway!