Welcome to Recipe for Romance!
Each weekend, I share a snippet of a tale that either takes place in the current month or is coming out in the current month, and a recipe that either goes with the tale or goes with the month.
Confused yet? Excellent! lol
Let's get started. I'm sharing a snippet of MR. FIXIT'S BILLIONAIRE, which is coming this Monday, March 20 2023! This is a standalone tale that was previously published in the Flip the Trope: Endless Summer anthology and this time, heroine is the billionaire and the hero is a working-class single dad. Amanda Pendleton is trying to find a way to get around the hidden clause in her father's will when it came to her company.
Coming March 20 2023: Mr. Fixit's Billionaire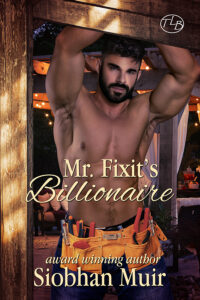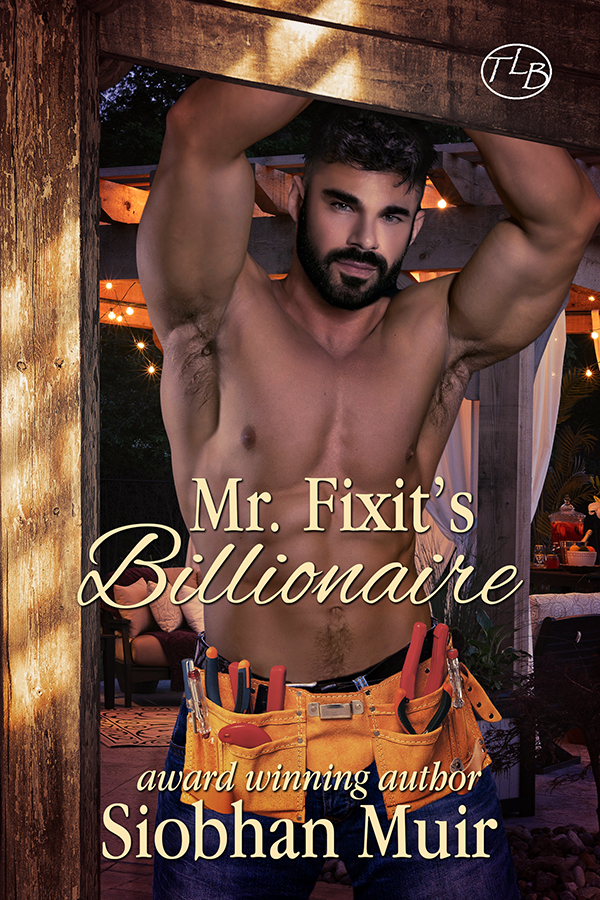 "I won't let that creep Walter Tisdale take my company from me just because he and my father shared archaic beliefs about women and marriage. Is there a time limit in the will for how long I have to keep this husband?"
Zoe took a few moments to read the will again. "No, only that you have to have one by the next board meeting. What are you going to do?"
"I'm going to ask Michelle to put together a list of eligible bachelors and see if any of them might be willing to make a deal." She pressed the intercom button on her phone. "Michelle, can you come in here, please?"
"Right away, Ms. Pendleton."
Zoe raised an eyebrow over one chocolate brown eye. "Eligible bachelors? Really?"
Amanda shrugged as Michelle Tang stepped into the room. "If we're going archaic, might as well go all the way."
Michelle softly but firmly closed the door behind her. "What do you need, Ms. Pendleton?"
"Cut the crap, Michelle. We're not that formal when we're alone."
Michelle nodded. "I know, but Walter Tisdale and his son just arrived when you asked to see me, and something about them made me want to keep up the traditional business setup façade."
Amanda's gut sank. "Walter Tisdale is here? Now?"
"That didn't take long." Zoe scowled and straightened her plum purple suit jacket. "Wanna bet why they're here?"
"No bet," Michelle remarked before turning to Amanda. "Do you want me to get rid of them?"
"Hold that thought a minute." Amanda tapped her chin. "You're sure, Zoe, that the clause only requires me to secure a husband. Not a partner, not anyone who can claim half my company or net worth, or even one who has to live with me for the rest of my life?"
Sometimes you just need some dinner rolls and don't have time to run out to the store. This recipe works pretty well, and while I haven't tried it gluten free, I might have to see if I can pull it off.
Ingredients
¼ cup water
½ cup milk
2 Tbsp butter
½ tsp salt
2 Tbsp sugar
2 cups all purpose flour
2 ½ tsp yeast (or one packet of yeast)
Directions
Combine 3/4 cup flour, undissolved yeast, sugar and salt in a large bowl. Heat milk, water and butter until very warm (120 degrees to 130 degrees F). Add to flour mixture.
Beat 2 minutes at medium speed of electric mixer, scraping bowl occasionally.
Add 1/4 cup flour; beat 2 minutes at high speed. Stir in enough remaining flour to make soft dough. Knead on lightly floured surface until smooth and elastic, about 8 to 10 minutes.
Cover; let rest 10 minutes.
Divide dough into 12 equal pieces; shape into balls. Place in greased 8-inch round pan. Cover; let rise in warm, draft-free place until doubled in size, about 30 minutes.
Bake in preheated 375 degrees F oven for 20 minutes or until done. Remove from pan; brush with additional melted butter, if desired. Serve warm.
Happy making, happy baking, happy eating, and happy reading!