Today is my 16th Anniversary with Mr. SM and we're celebrating with taking walks in the crisp autumn air and watching movies while drinking hot apple cider.
We always check to see what the traditional, modern, and alternative anniversary gifts and try to tailor our shared gifts to fit one of the suggestions. This year we decided to go with gemstone rings because the stone for 16 years is Peridot and we love being ridiculously cute (have been for 16 years 😉 )
One is a spinner ring, basically a meditation ring with the peridot as the item that helps you repeat your mantras – which fits me very well. The other is a tungsten and red opal and peridot ring that is more Mr. SM's style since his birthday is in October. It was such a fun way to celebrate our 16 years.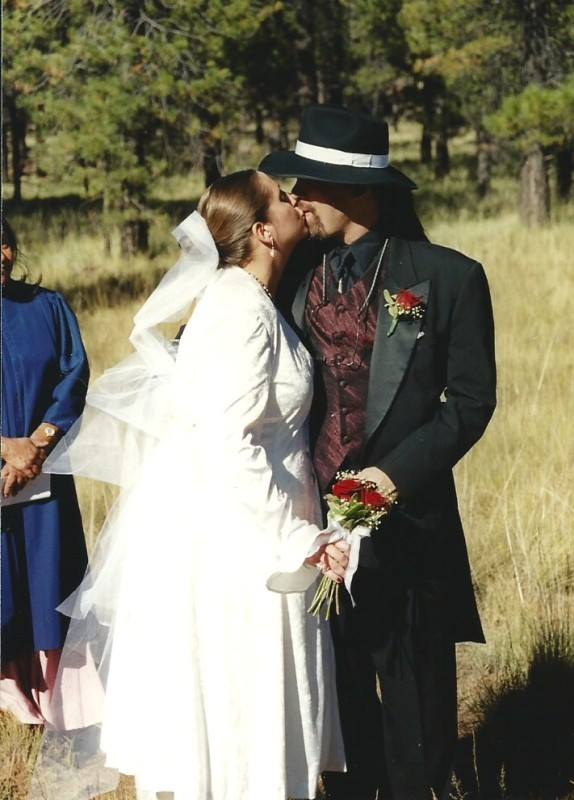 The other anniversary we're celebrating today is a year ago we sent the earnest money for our house. It was an exciting day because we'd been waiting 5 years to find a place that suited us. We hadn't expected to find a house on this side of town, but it was the perfect house and it turned out to be the perfect neighborhood for us. We count the bunnies we see on our walks everyday. Record so far was 30 bunnies spotted.
So two anniversaries today and lots of laughs over the last 16 years. We're still laughing today. We hope your day is beautiful and full of good things.