Week 370 of #ThursThreads had many fantastic tales. I'm honored to see all the writers come to tie a tale as we start our eighth year. If you've been doing it a while, thank you. If you've just found us, welcome! May you come back again and write more great flash. Thousand thanks to Isabella Muetzel for judging this week. Check out the #ThursThreads #flashfiction group on Facebook or the #ThursThreads Group on MeWe to keep up with news, etc.
Entries:
Mason Bushell | @MBWorkhouse
Cara Michaels | @caramichaels
Katheryn J. Avila | @katheryn_avila
Joe Hesch | @JAHesch
Bill Engleson | @billmelaterplea
Silver James | @SilverJames_
Siobhan Muir | @SiobhanMuir
Catherine Derham | @Cate_Derham
David A. Ludwig | @DavidALudwig
Mark A. Morris
Jo Hawk | @JoHawktheWriter
Sheilagh Lee | @SweetSheil
Kel J. Heinen | @Aightball
Honorable Mentions
Joe Hesch | @JAHesch
Isabella says: I thoroughly enjoyed the opening scene and its wonderful phrasing. Right from the beginning, I had a clear picture of Ben's brooding figure at the bar and sympathized with his plight. I also found the way in which he viewed breakup refreshing. It's not often that I see someone try to see the positive side of a breakup. That little twist at the end was also rather entertaining to read!
Bill Engleson | @billmelaterplea
Isabella says: I really enjoyed the message of this piece: to take what you're given and make the most of it. I think it's become a bit of a lost philosophy these days and that's a shame.
Kel J. Heinen | @Aightball
Isabella says: This was a fun piece to read and relate to! My little sister had a similar taste and flare for the dramatic when she was that age!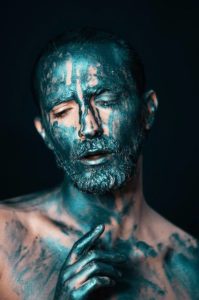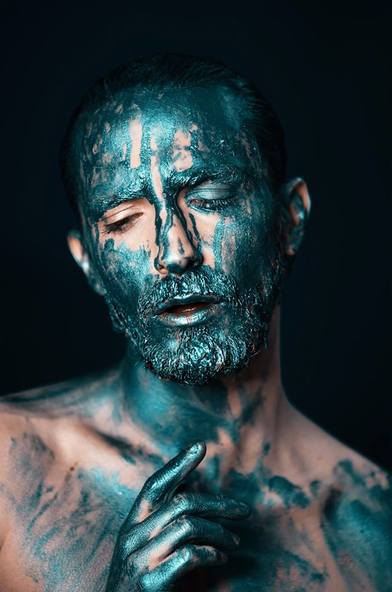 Week 370 Winner
Isabella says: I'm a bit of a sucker for the paranormal and macabre, so this piece was right up my alley! The vivid imagery painted a clear, yet slightly disturbing image in my mind as if I were there watching the scene unfold right beside poor Annie.
I watched my brother, remembering his life. He looked at peace, his face calm.
Warren sat up, the single lamp shrouding his face in shadows. I fell sideways, the shock of seeing him move parting me from the chair. I hit the concrete floor awkwardly, my cry echoing around me. I was suddenly afraid; I should have been glad to see him stirring but this was too late, the time for miracles long past.
"Annie," he said, his voice unfamiliar. "How kind. You waited with me." He pushed the lower half of his casket's lid back, bending forward at the waist to reveal that he was dressed in the suit he'd been married in. I saw it had needed adjustment, the wasting of his flesh making it too large for him, its sleeves hanging limp like becalmed flags in summer. He looked like a child in his father's clothes, turning my memory into a deceit.
"It's not you," I said, wishing that the minister was still with me. He'd left an hour ago – maybe more – I think I'd possibly slept, the stresses of the last week finally settling on me.
"Does it matter?" He yawned, levering first one leg then the other up and then out of the coffin. He sat on the edge, his eyes brighter than they'd ever been, the hellfire burning inside him intense enough to cast its own shadows. "He's gone to a better place, that's what the clergyman would say. Comfortable lies."
~~~~~~~
Congratulations Twelve time Winner Mark, and Honorable Mentions Joe, Bill, and Kel! Don't forget to claim your badges and display them with pride. You certainly earned it!
Pass on the great news on Twitter, Facebook, MeWe, shiny mirrors, Morse Code, and signal flags. Check out all the original tales HERE. Thanks for stopping by and happy reading! 🙂