Week 368 of #ThursThreads had many fantastic tales. I'm honored to see all the writers come to tie a tale as we start our eighth year. If you've been doing it a while, thank you. If you've just found us, welcome! May you come back again and write more great flash. Thousand thanks to Mary Decker for judging this week. Check out the #ThursThreads #flashfiction group on Facebook or the #ThursThreads Group on MeWe to keep up with news, etc.
Entries:
Mason Bushell | @MBWorkhouse
Terry Brewer | @Stories2121
Cara Michaels | @caramichaels
Siobhan Muir | @SiobhanMuir
Bill Engleson | @billmelaterplea
Richard Gibney | @ragtaggiggagon
Kel J. Heinen | @Aightball
Teresa Eccles | @TeresaMEccles
Silver James | @SilverJames_
Greg Nance
David A. Ludwig | @DavidALudwig
Patty Knowles | @pattydump1
Sheilagh Lee | @SweetSheil
Daelyn Morgana | @DaelynMorgana
Mary says: You all have done it to me again. You've had me laugh, cry, wonder
and think – sometimes all at the same time. You have delighted and amazed me and that alone is worth mentioning. I've been following ThursThreads for 3-4 years now and you all have never let me down. Thank you!
Honorable Mentions
Patty Knowles | @pattydump1
Mary says: This story was so effective because it was about a normal life— where things can go from normal to FUBAR at the sound of a siren. You also show that even as the husband answers the call, putting his life on the line— no one, not even his family is safe from something as uncaring as a storm.
Cara Michaels | @caramichaels
Mary says: Your story hinted at so much depth and world building where prophecy, while unusual, is just another day. Bonus points for the
exclamation "Zeus' balls!"
Silver James | @SilverJames_
Mary says: You were able to convey an epic love and teasing relationship and still prove that 'there is no such thing as a short
good-bye.'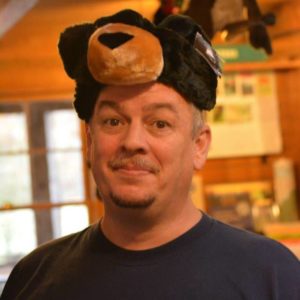 Week 368 Winner
Mary says: This was a very interesting use of the title. The story tells a tale of everything going horribly wrong – The heroine cutting an embarrassing swath of chaos and destruction on her way to work— and then the twist that actually came at the beginning, in the form of the title- this happens, every day.
Just another day
Jennie slid into her parking spot at 7:45, hitting the lamp post with her front bumper as she skidded to a stop. Then she promptly locked her keys in the car and then hurdled through traffic, leaving the light still swaying just a bit. Jen broke a heel in the manhole cover in the center of the street, tossed down her shoes and continued with quick strides toward security at the door.
At 7:51 Jen jerked her badge out of her purse for the cutest security guard, Darrin, only to spill the contents onto the conveyor through the xray machine, unfolding a dozen condoms for the world to see, as well as her Blistex, Chapstick, Extra strength breath mints, and lastly, her small but conspicuous tube of anal anti-itch ointment.
Her look of horror was met with amusement as Darrin returned her badge, as well as the scanner operator collecting her items one-by-one, placing them back into her purse individually, and then returning her huge bag of humiliation.
Her best friend, Virginia, saw the whole fiasco. "Jen? What is wrong with you? You came skidding in here on two wheels. Pretty much asked Darrin out with a pack of rubbers and then chased him away with your anal itching cream.
Why in the world are you in such a hurry?"
Jen looked at her phone at 7:59. "I had to be at work at eight."
Virginia chuckled. "And what do you do here?"
Jen shrugged, "I'm a professional procrastination councilor."
~~~~~~~
Congratulations Four Time Winner Greg, and Honorable Mentions Patty, Cara, and Silver! Don't forget to claim your badges and display them with pride. You certainly earned it!
Pass on the great news on Twitter, Facebook, MeWe, shiny mirrors, Morse Code, and signal flags. Check out all the original tales HERE. Thanks for stopping by and happy reading! 🙂