Good morning! The weather outside is getting colder and the leaves are dropping off the trees. Did you get to see any beautiful colors this year?
This week, the hot Tattooed Hero is mostly tattoo and a little bit teddy bear, but he's here to warm you up and grant your fantasies all in one go. And did you catch his nose ring? HAWWT!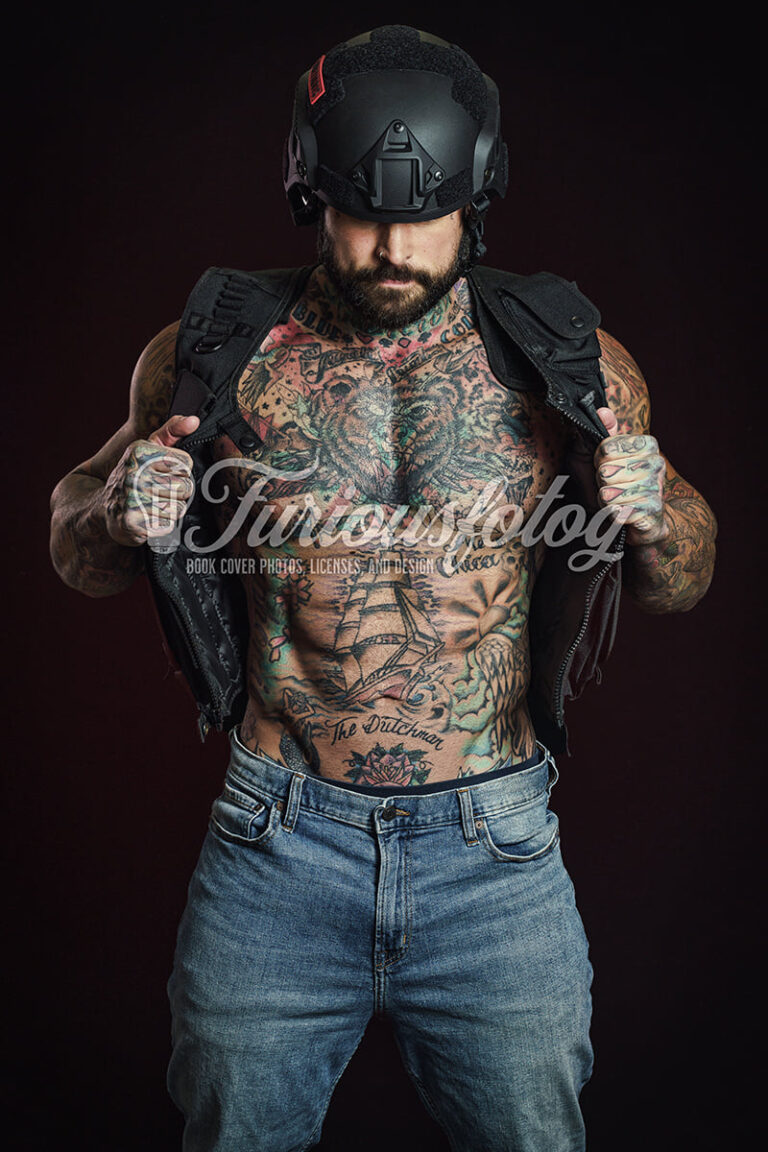 Only 10 more days before Halloween and Samhain. Do you have your costume picked out? I bet this guy would look good in almost anything, though I could totally see him as a lumberjack toting an ax.
Meet Wesley Dutchman. He's a new model for FURIOUS FOTOG and he makes a great SWAT cop.  Wesley is available for romance cover images, and he's not just a cop. You can get this tattooed hot man in all sorts of settings. Check him out.
I bet this Dutchman can give you a great flight of fancy, yeah?
Thanks to Golden Czermak of Furious Fotog for the permission to share this image with all y'all. Happy Tattoo & Teddy Bear Tuesday!