Good afternoon! Wow, am I late. I totally thought today was Monday and spaced that it's actually another glorious Tuesday. Yikes! At least it's a good time to enjoy a few hot men. Well, one in particular to start.
I'm so ready for the warmer weather. We've already put out our gazebo cover and the outdoor furniture so we can relax and watch the birds. And more hot men without shirts. 😉
This week, the hot man has is a tattooed bad boy, with that knowing smirk. He's happy to share his ink with you.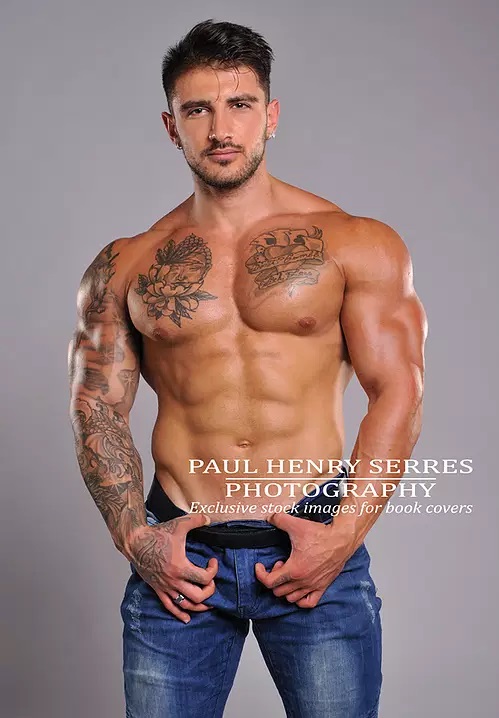 Meet Johnny S. He's one of PAUL HENRY SERRES PHOTOGRAPHY's models and he makes a great firefighter, bad boy, cowboy or blue collar hero. Johnny is available for romance cover images to fit your taste.
There's nothing quite so sexy as a bad boy's stare, righ?
Thanks to Paul Henry Serres Photography for the permission to share this image with all y'all. Happy Tattoo & Teddy Bear Tuesday!