Good morning! It's another glorious Tuesday and a good time to enjoy a few hot men. Well, one in particular to start.
It's cold outside. Cheyenne is expecting snow and I was so enjoying the mild weather. But at least the snow is pretty and the roads aren't too bad. Still I think we need some cheering up with someone who makes the world sizzle just a little.
This week, the hot man is just inked, but I bet if he didn't shave, he'd be a teddy bear, too. Still, he's hot the way he is and he's just waiting for his next contract. 😀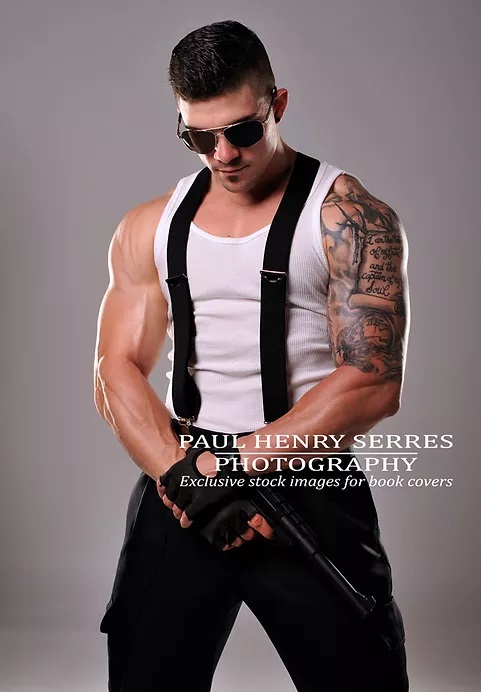 Meet Jerome L. He's one of PAUL HENRY SERRES PHOTOGRAPHY's models and one of my favorites. Plus, he's a real firefighter IRL. Which means he makes a great firefighter (duh), sports, doctor, billionaire, bad boy, cop or hitman hero. Jerome  is available for romance cover images to fit your taste and story.
He's been on one of mine. Can you tell me the title?
Thanks to Paul Henry Serres Photography for the permission to share this image with all y'all. Happy Tattoo & Teddy Bear Tuesday!