Good morning! It's another glorious Tuesday and a good time to enjoy a few hot men. Well, one in particular to start.
Is it summer yet? I was so hoping for warm weather, but this last few days has had snow, freezing temperatures and gray skies. Are we sure it's May? Memorial Day is next week and I haven't seen the sun. Guess we'll just have to brighten our week with a hot man to make it better.
This week, the hot man has ink and he's just come in from a long day of fighting fires. I bet you could comfort him.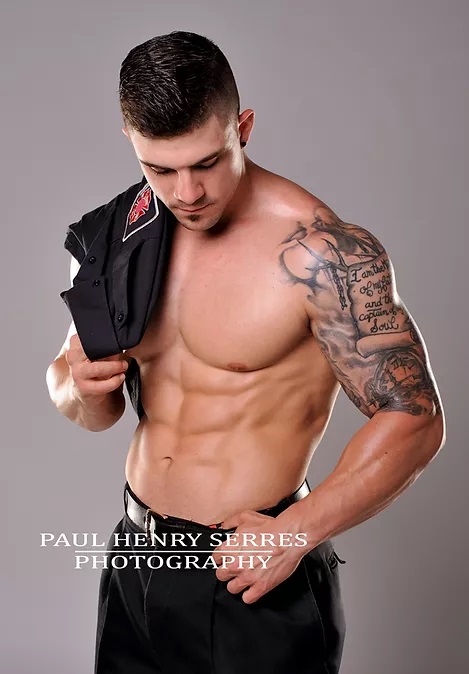 Meet Jerome L. He's one of PAUL HENRY SERRES PHOTOGRAPHY's models and he makes a great firefighter, bad boy, SWAT cop, sports, or billionaire hero. Jerome is available for romance cover images to fit your taste.
Turns out, Jerome really is a firefighter. I'm sure he'd be happy to rescue you.
Thanks to Paul Henry Serres Photography for the permission to share this image with all y'all. Happy Tattoo & Teddy Bear Tuesday!