Good morning! Are you getting ready for the holidays? Need more books to get you through to the new year? You're in luck.
Empi Baryeh has a great new book coming out in time for the holidays. Take a look!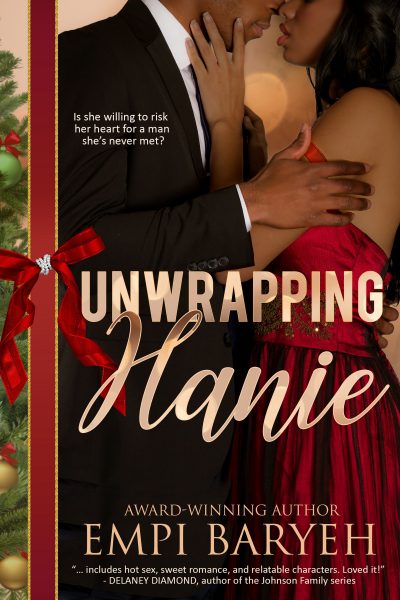 Here's the blurb:
Hanie Morrision has either completely lost her mind, or she's finally taken charge of her love life when she starts a liaison with a man she meets online. Their friendship fast becomes more, and she's having the best (cyber) sex of her life.
When her internet lover decides to travel halfway across the world to see her, she must make a decision of her own—book a one-way ticket back to reality or risk her heart and find love one orgasm at a time.
#UnwrappingHanie #ChristmasRomance #Holidays
Cover Designer: Jaycee DeLorenzo (Sweet 'N Spicy Designs)
Look for it at your favorite retailer on November 19 2019.
Add it to your Goodreads shelves: http://bit.ly/2J5bdwF
Happy reading!