Week 543 of #ThursThreads, and y'all never disappoint. We're in Year 10 and that's an accomplishment in itself! Thank you to all y'all for coming back to write for all these years. I couldn't have done it without you. If you've just found us, welcome to the crew! You're in good company. May you come back again and write more great flash. A thousand thanks to Nellie Batz for judging this week. Check out the #ThursThreads #flashfiction group on Facebook or the #ThursThreads Group on MeWe to keep up with news, etc.
Entries:
Mark Ethridge | @mysoulstears
Bill Engleson | @billmelaterplea
Silver James | @SilverJames_
Sheilagh Lee | @SweetSheil
Eric Martell | @drmag00
Mark A. Morris
David A. Ludwig | @DavidALudwig
Joel Sandersen | @Whirlwindsof
Siobhan Muir | @SiobhanMuir
Louisa Bacio | @Louisabacio
M.T. Decker | @mishmhem
Daelyn Morgana | @DaelynMorgana
Honorable Mentions
Joel Sandersen | @Whirlwindsof
Nellie says: Don't piss off a parent. You just might become part of a clinical trial that you didn't sign on for. Seeing a gas mask when it is too late makes you realize that you are really screwed. Side effects might be extra limbs, twitching, seizures, death, becoming a twitching mass of flesh, etc.
Mark A. Morris
Nellie says: Mark's story gives new meaning to workplace hazards. Just don't wave a red flag. The minotaur is going to be unhappy enough as it is. Maybe it'll be missing a leg in transition.
Eric Martell | @drmag00
Nellie says: One small step for Mr. Bear, one giant leap for stuffy kind. This was a sweet story about a girl realizing that some stuffies were just destined for bigger things.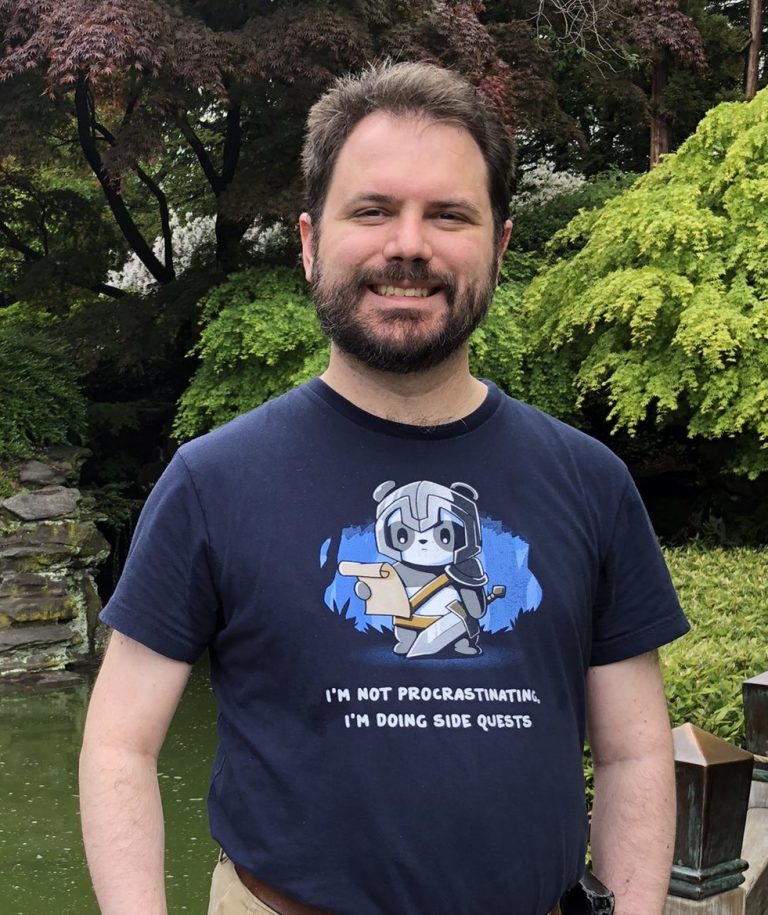 Week 543 Winner
David A. Ludwig | @DavidALudwig
Nellie says: Most people don't realize how much a one night stand and beer goggles can come back and bite them in the ass. Or do something else that is more painful. It would be interesting who or what was the robe the punk rock girl was wearing.
The last time I saw her, I had been drinking. But here she was again with her ashy skin and shocking pink hair. I hoped her new robe wasn't made of what it looked like it was made of.
"Holy shit… You're real!"
She turned around from laying the sleeping girl she'd carried in on my couch. The child had the same ashy skin and blue hair that seemed to glow with her peaceful breathing.
"Did you miss me?"
My mouth opened and closed uselessly. Miss her? I hadn't thought about her at all since that night.
Something was different, though. That night would not have gone the way I think it did if I'd been as scared of her then as I was now. There was fire behind her amber eyes and menace in her small sharp smile.
Also, the muscles of her robe just twitched.
"I'm afraid I need your help," she sighed. "The ranger hunting me is getting too close. I can't have our daughter around when she catches me."
"Our…"
I nodded. The girl mostly looked like her mother, but she was about the right age for what I remembered.
While I was still figuring out what to say, or even think, the girl's mother began gesturing with arcane power emanating from her hands.
"Thank you."
"For volunteering?"
"For your sacrifice."
Her spell crashed down on me. My skin tightened, my bones twisted, and my scream transitioned into an inhuman yowl.
The kid slept through that?
~~~~~~~
Congratulations Fourteen Time Winner David, and Honorable Mentions Joel, Mark, and Eric! Don't forget to claim your badges and display them with pride. You certainly earned it!
Pass on the great news on Twitter, Facebook, MeWe, shiny mirrors, Morse Code, and signal flags. Check out all the original tales HERE. Thanks for stopping by and happy reading! 🙂