Good morning! Are you ready for February? It's literally next week – Black History Month, a month of Romance and chocolates, and I'll have a new tale coming out in an anthology. Stay tuned.
This week, the hot man has the best of both worlds, he's a tattooed teddy bear. My favorite. And he's happy to share his ink with you. But look at those soulful eyes. So sexy!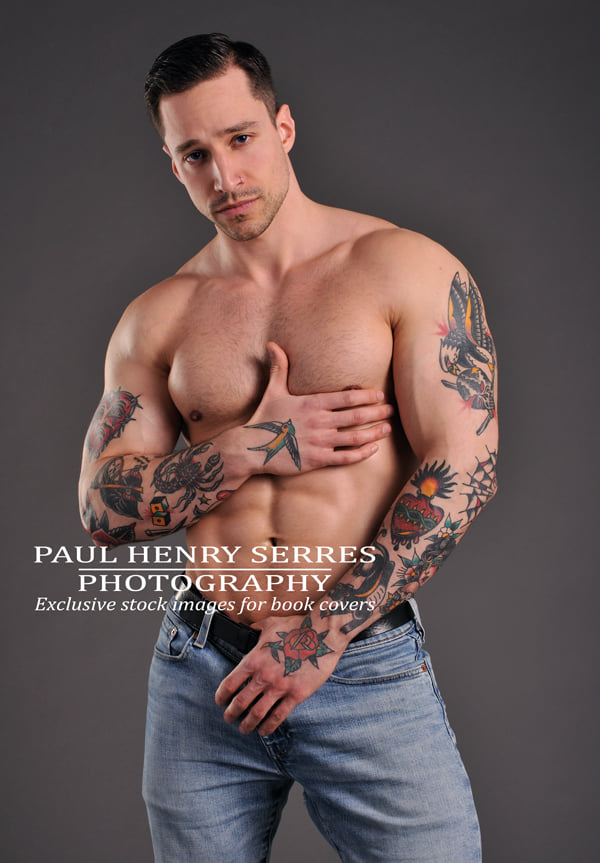 We're now in 2021 and the world feels a little less threatening with someone who had integrity in the White House. At least the highest office isn't trying to undermine every progressive thing out there anymore. But there's still a lot of work to be done. I keep saying this, but it's no time to slack now. Better to enjoy the hot guy.
Meet Louis A. He's one of PAUL HENRY SERRES PHOTOGRAPHY's newer models and he makes a great military hero, a bad boy, or a secret agent.
With that smolder, he can be your anything.
Thanks to Paul Henry Serres Photography for the permission to share this image with all y'all. Happy Tattoo & Teddy Bear Tuesday!