Good morning! Welcome back to another day of beautiful men. I love doing this. And I can because it's my blog and my rules. Aw yeah, hot man ahead.
Did you enjoy Independence Day? We did nothing. It was great. We had our party on the third and kicked back on the 4th. And we lit sparklers at the end of the day. The neighbors had to light the world on fire, though. 😛
So let's get started on something better, shall we?
This week, the hot Tattooed Hero has the best of both worlds, with a teddy bear chest that makes my day. And nothing's more American than a cowboy with a buffalo on his…belt. 😉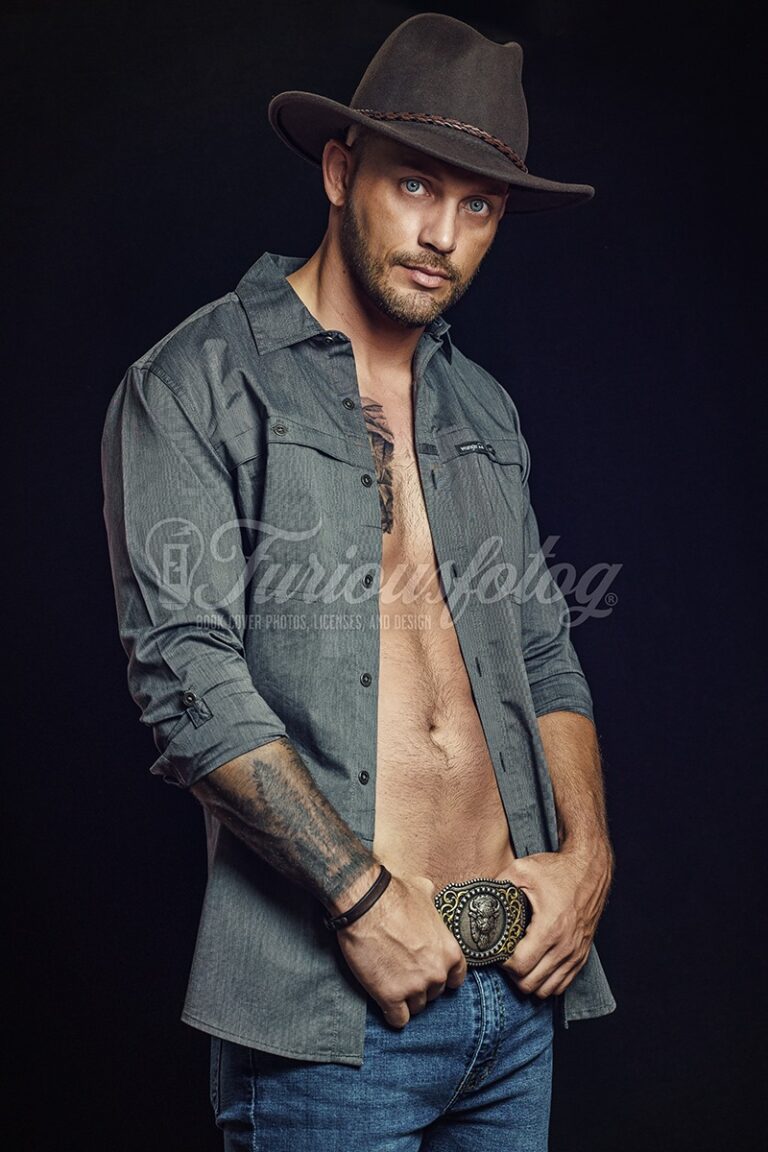 Meet Joe Keller. He's a model for FURIOUS FOTOG and he's got those amazing blue eyes. Joe is available for romance cover images of all types. I've seen him as a biker, a bad boy, a cowboy, a firefighter, and a sports player. You can get this tattooed hot man in all sorts of settings. You should definitely check him out.
There's something so seductive about those eyes.
Thanks to Golden Czermak of Furious Fotog for the permission to share this image with all y'all. Happy Tattoo & Teddy Bear Tuesday!