Good morning! It's another glorious Tuesday and a good time to enjoy a few hot men. Well, one in particular to start.
The mornings and evenings are getting cooler, which is good because for the last few days, we've been having 90 F weather. 😛 Not my favorite. I'm ready for cold mornings and sweaters and hot tea, and someone sexy to snuggle with.
This week, the hot man has the best of both worlds, he's a tattooed teddy bear. My favorite. And he's happy to share his ink with you. He'd probably be happy to keep you warm as the weather gets cold, too.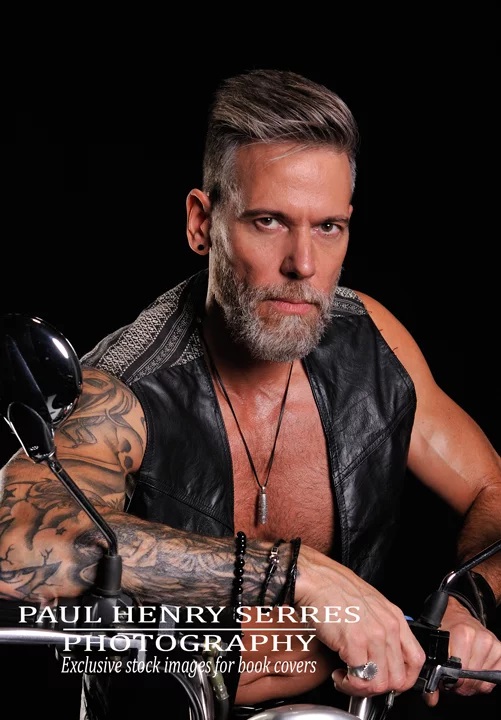 Meet Eric T. He's one of PAUL HENRY SERRES PHOTOGRAPHY's older models and he makes a great biker, spy, bad boy, cowboy, cop or billionaire hero. Eric is available for romance cover images to fit your taste.
Wouldn't you like him to take you for a ride?
Thanks to Paul Henry Serres Photography for the permission to share this image with all y'all. Happy Tattoo & Teddy Bear Tuesday!