Good morning! It's another glorious Tuesday and a good time to enjoy a few hot men. Well, one in particular to start.
Did y'all have a good Mother's Day? You ladies deserve more than just a single day a year given all the efforts you make to raise the next generation. I think we should celebrate each Tuesday with someone beautiful to look at. Let's start today. 😉
This week, the hot man has the best of both worlds, he's a tattooed teddy bear. My favorite. He might be dressed, but with that hot smile and the delicious "happy trail", he's got plenty to enjoy.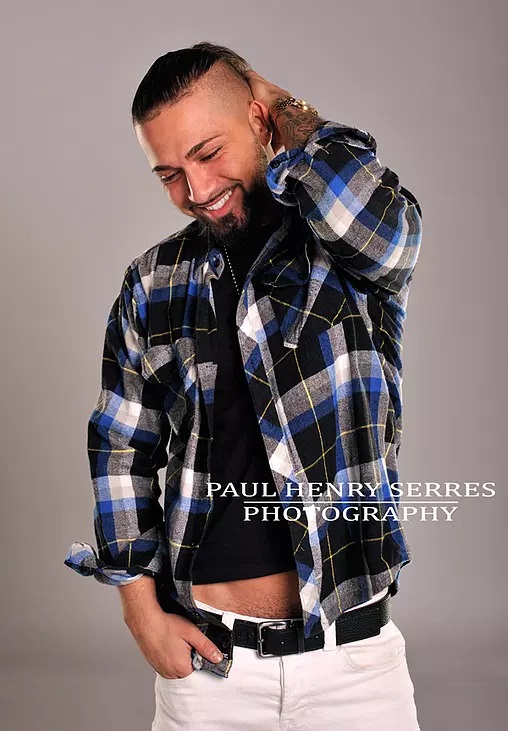 Meet Ali H. He's one of PAUL HENRY SERRES PHOTOGRAPHY's models and he makes a great bad boy, undercover cop, biker, or military hero. Ali is available for romance cover images to fit your taste.
I just love his sweet smile, though. Don't you?
Thanks to Paul Henry Serres Photography for the permission to share this image with all y'all. Happy Tattoo & Teddy Bear Tuesday!