Good morning and happy Monday. Yeah, yeah, I know, y'all don't like Mondays very much. But that's why I'm doing these posts. Not only are they meant to inspire my own creativity, but also yours so we start the week on a positive note.
This week starts with Mr. SM's Birthday! My hot Hungarian Barbarian has started his downward slide toward a half century, and he's in the best shape he's been since graduate school.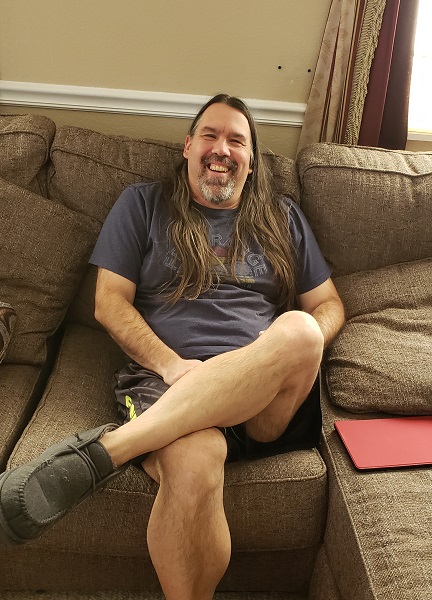 This morning I had a doc's appointment and I went to check on my blood pressure now that I'm getting older too. The great news is, my blood pressure has dropped without the aid of meds and my heart, lungs, and arteries sound really good. I got my Flu shot, the first one ever, and then on the way home I stopped at the Halloween shop for Muirlette #2's costume and got myself this nifty cool mug.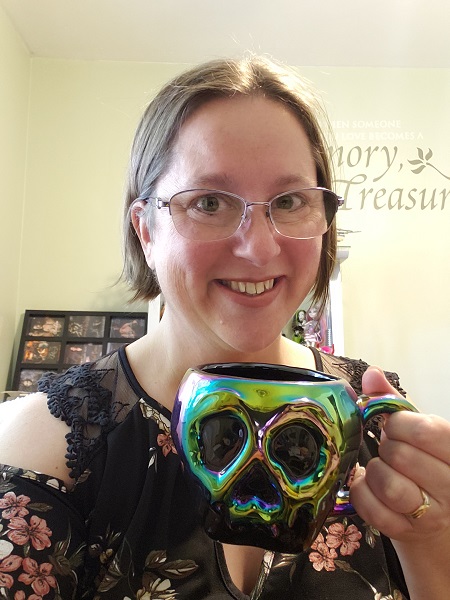 Inside the lip says "One Bad Apple." Mwahahahaha! So it's been a good day, and a great reminder that doing my daily exercise has really improved my health. Talk about motivation.
What good news did you get today?