Good morning! Do y'all recall I used to do Tattoo Tuesdays and Teddy Bear Thursdays on Facebook back before it became a Puritanical misogynistic platform that only catered to heterosexual men? I've been banned from Facebook numerous times for posting mostly naked men and with their new Terms of Service, I found I'm not longer interested in playing by the rules.
But I missed posting the hot men and since Facebook won't allow them, strangling both women authors and male photographers, I thought I'd start posting them here. So, without more ado, here's my hot Tattooed Hero, who happens to be a Teddy Bear as well.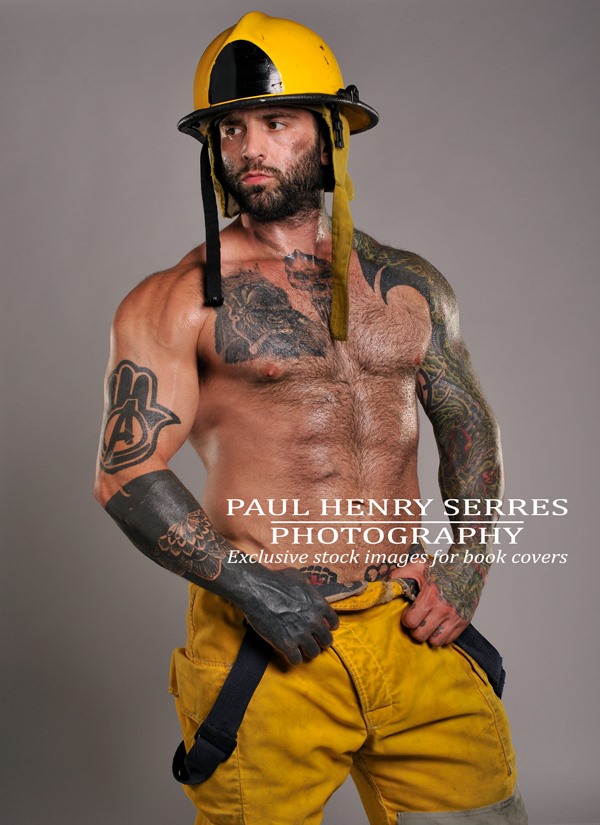 In honor of all the firefighters currently trying to curtail the wildfires that are sweeping across the western US, here's your hot Tattooed Hero.
Meet Simon M. He's one of PAUL HENRY SERRES PHOTOGRAPHY's new models and he checks all my happy boxes. Simon is available for romance cover images and he has more than just firefighter images, but you can definitely get your FIREFIGHTER FIX HERE.
Do y'all like hot firefighters?
Thanks to Paul Henry Serres Photography to the permission to share this image with all y'all. Happy Tattoo & Teddy Bear Tuesday!