Welcome back to the home of Paranormal & Dauntless Romance. Woohoo! We've made it to the end of our 9th year of weekly prompts! Holy cow, we've been going a long time. Now we start the tenth, but first, we CELEBRATE! This is Week 468 of #ThursThreads, the challenge that ties tales together. Want to keep up each week? Check out the #ThursThreads #flashfiction group on Facebook and the Group on MeWe.
So here's how this week's challenge is going to work.
Need the rules? Read on.
Here's how it works:
The prompt is a line from the previous week's winning tale.
The prompt can appear ANYWHERE in your story and is included in your word count.
The prompt must be used as is. It can be split, but no intervening words can be inserted or tenses changed.
Rules to the Game:
This is a Flash Fiction challenge, which means your story must be a minimum of 100 words, maximum of 250.
The story must be new writing, not a snippet from something published elsewhere with the prompt added.
Incorporate the prompt anywhere into your story (included in your word count).
Post your story in the comments section of this post
Include your word count in the post (or be excluded from judging)
Include your Twitter handle or email in the post (so we don't have to look for you)
The challenge is open 7 AM to 8 PM Mountain Time
The winner will be announced on Friday, depending on how early the judge gets up.
How it benefits you:
You get a nifty cool badge to display on your blog or site (because we're all about promotion – you know you are!)
You get instant recognition of your writing prowess on this blog!
Your writing colleagues shall announce and proclaim your greatness on Facebook, Twitter, MeWe, and Google Plus, etc.
Our Judge for Week 468: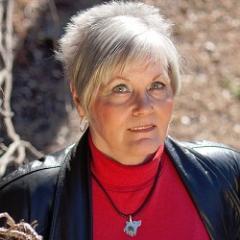 Renaissance Woman, Newfie mom, and Romance Author, Silver James. And the winner of the most #ThursThreads challenges over the last 9 years!
Facebook | Twitter | Goodreads |
For this event, there will be winners chosen for "Most Romantic", "Best LGBTQ+", "Best Sci-Fi" and "Best Suspense" as well as overall Winner and Honorable Mention, so keep that in mind.
And now your #ThursThreads Challenge, tying tales together.
The Prompt:
"It takes me back."
All stories written herein are the property (both intellectual and physical) of the authors. Comments do not represent the views of the host and the host reserves the right to remove any content. Now, away with you, Flash Fiction Fanatics, and show us your #ThursThreads. Good luck!