Good morning! It's another glorious Tuesday and a good time to enjoy a few hot men. Well, one in particular to start.
Thank goodness for springtime. That's when the pastel colored eggs come out along with the tulips, daffodils, crocuses, and hyacinth. I love spring flower, especially the hyacinth. They make my house smell wonderful for a few days. And then there's the sweets like chocolate bunnies and eggs, and muffins and cakes. Good stuff. But on to what we really want.
This week, the hot man is a teddy bear and I'm a big fan. He's ready to put out your fires.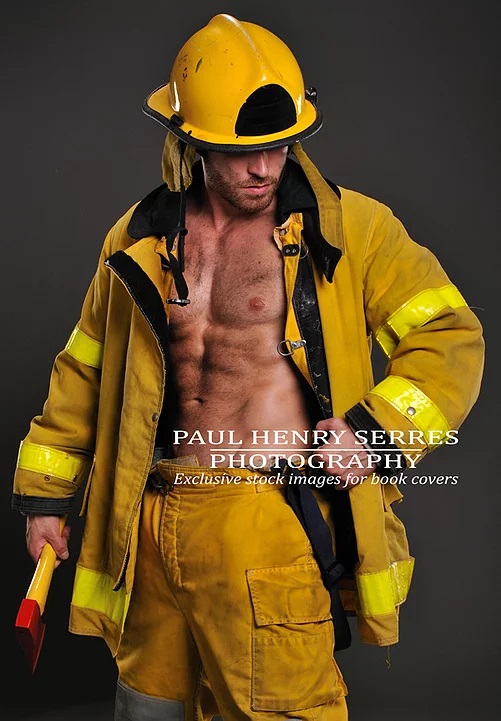 Meet Ryan LC. He's one of PAUL HENRY SERRES PHOTOGRAPHY's models and he makes a great firefighter, mechanic, bad boy, SWAT cop or billionaire hero. Ryan is available for romance cover images to fit your taste.
Wouldn't you like him to come rescue you?
Thanks to Paul Henry Serres Photography for the permission to share this image with all y'all. Happy Tattoo & Teddy Bear Tuesday!