Good morning! It's another glorious Tuesday and a good time to enjoy a few hot men. Well, one in particular to start.
It snowed yesterday. May 2nd, and it snowed! Yeah, I shouldn't be surprised. It is Wyoming and we've always said summer doesn't start until June 1st – still have almost 30 days until then. That just means we need more hot men to keep us warm, right?
This week, the hot man has the best of both worlds, he's a tattooed teddy bear. My favorite. And I love the pics of this guy (which is why he shows up a lot).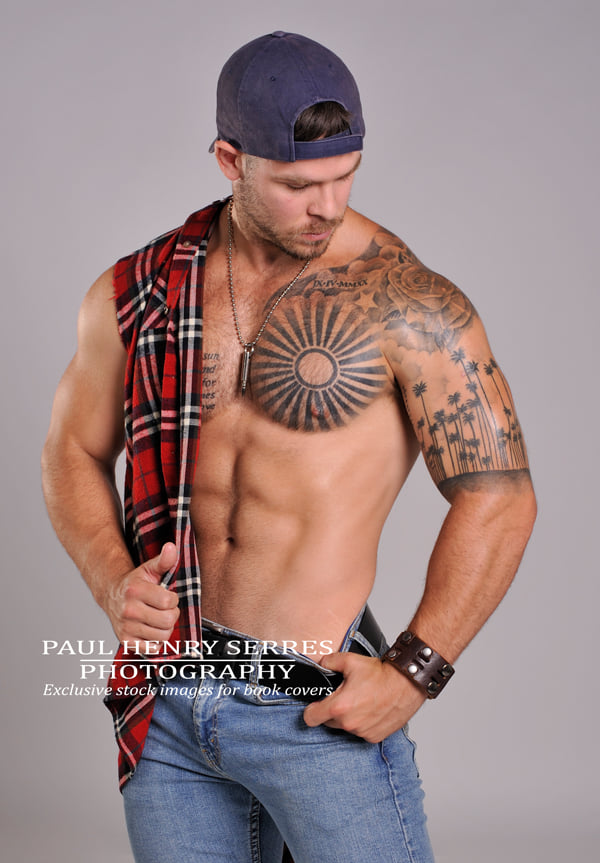 Meet Jesse F. He's one of PAUL HENRY SERRES PHOTOGRAPHY's models and he makes a great sports hero, mechanic, bad boy, cowboy or billionaire hero. Jesse is available for romance cover images to fit your taste.
Wouldn't you like him to stop by and help repair something? I'm sure he's handy.
Thanks to Paul Henry Serres Photography for the permission to share this image with all y'all. Happy Tattoo & Teddy Bear Tuesday!