Good morning! It's another glorious Tuesday and a good time to enjoy a few hot men. Well, one in particular to start.
We've come to the part of our program known as April Showers. Unfortunately, in Wyoming that means snow showers with a side of sleet. I was hoping for rain, but it's just too cold. Looking forward to May and June when we get flowers and warmth. We definitely need a hot man to warm us up.
This week, the hot man has the best of both worlds, he's a tattooed teddy bear. My favorite. And he's happy to share his ink with you.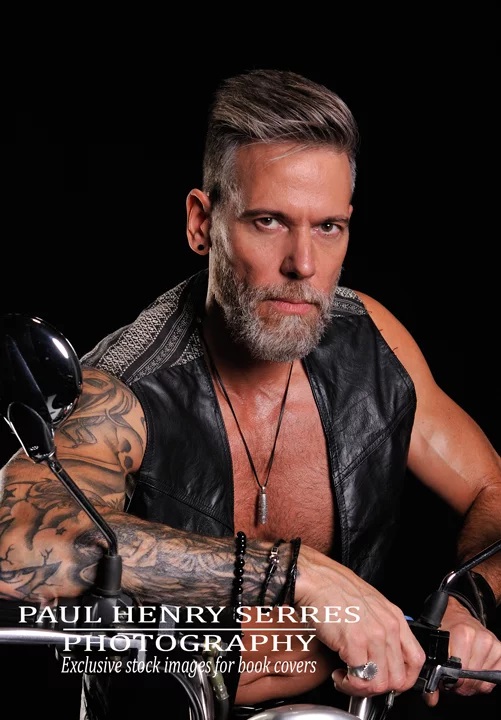 Meet Eric T. He's one of PAUL HENRY SERRES PHOTOGRAPHY's models and he makes a great biker, doctor, cowboy, detective or billionaire hero. Eric is available for romance cover images to fit your taste.
Wouldn't you like him to take you on a wild ride?
Thanks to Paul Henry Serres Photography for the permission to share this image with all y'all. Happy Tattoo & Teddy Bear Tuesday!