There's going to be a big ole cover reveal party in the Rainbow Romance Fanatics on Facebook tomorrow, but I wanted my patrons to see this fabulous cover first. I was invited to be part of the Summit Springs Lesbian Universe this spring and I was delighted they'd thought of me. The characters immediately showed up and told me their tale so I could get it done in time. This story will be out November 22 2022, but here's the cover to the story.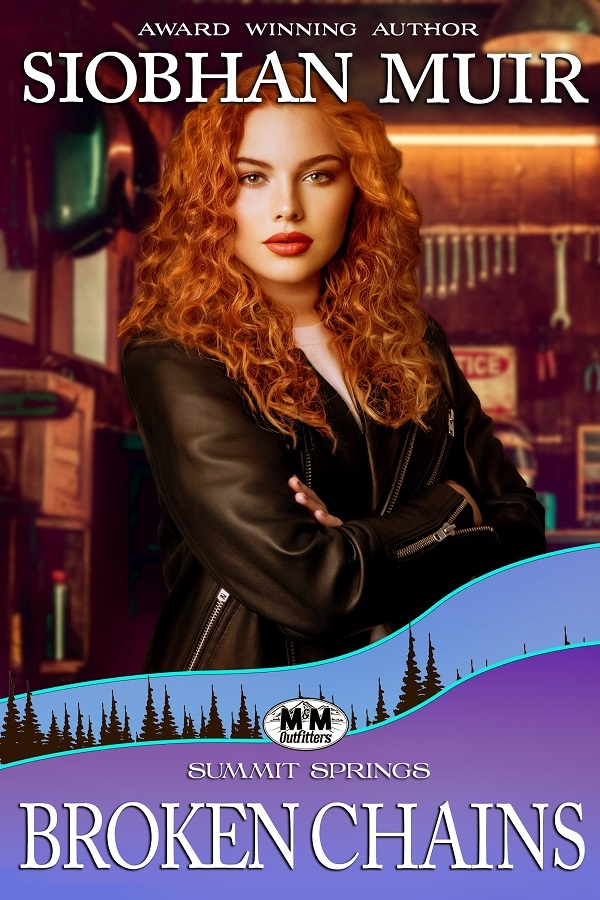 Isn't it gorgeous? The character on the front is Merida Roark, bike mechanic at the Scratchin' Gravel Bike Rental & Repair shop in Summit Springs, Colorado.
Here's the blurb:
Some inheritances are to die for.
Merida Roark was happy, leading an ordinary life as a bike mechanic at Scratchin' Gravel Bike Shop in Summit Springs, Colorado, far away from her estranged family, and the past she thought long buried. Until the day an envelope arrives with an unexpected inheritance.
Tam Grimes was an FBI profiler before a serious work injury ended her career. She moved to Summit Springs for a fresh start in the peace and quiet. Falling in love was not part of her plans, but when a bike chain eats her leg and Merida patches her up, Tam finds herself drawn to the beautiful mechanic.
Their fragile relationship is tested when Merida's home is savagely vandalized. The police have no leads, but it doesn't take Tam long to realize the threat to her new lover is connected to her hidden past. When things go from disturbing to dangerous, Tam must use all her skills to untangle this web before someone removes Merida from the equation…permanently.
You can pre-order it now if you're so inclined. https://www.amazon.com/gp/product/B0B5JRFW94
See y'all on Saturday and happy reading!